Festival Fun – 34/52
This weeks Living Arrows pictures come from a wonderful day spent at Just So festival on Saturday. Designed for kids and families, it's a festival like no other I've seen before. Based on the Rode Hall Estate in Cheshire, it is filled with music, dance and crafts and really is a magical place. We made tree gargoyles, explored the forest and made a den, watched some live music and learnt to do the can can, did some gardening and took part in a marching band, toasted some marshmallows and had a scout sing song around a campfire as the sun started to set. Needless to say we had a great day!
Living Arrows 34/52
HER
She loved it and had a great time exploring it all. I was so proud as to how she tried to get stuck into everything and even though she was one of the youngest in most of the activities, she was willing to give it a good try. Her favourite by far though was playing with some gardening tools and mud. She loved it so much she went back for seconds and we couldn't get her to come away!
HIM
This little man took his first proper tumble this week. We were at the library of all places and he was playing on a little childrens stool when he face planted into the carpet. He now has a nasty little graze on and beneath his nose. As luck would have it, he's also caught a cold which means he's full of snot and the graze under his nose won't stay dry. We also can't wipe said snot away. It makes for a fun situation but it's not stopping him from having plenty of fun!  I swear though, only my child could injure himself in a library!!!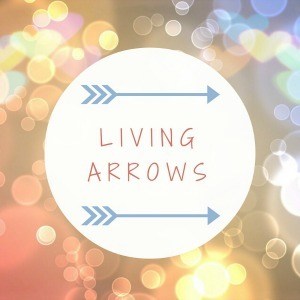 "You are the bows from which your children as living arrows are sent forth" – Kahlil Gibran