How to Create a Garden Haven
This is a collaborative post. Thank you for supporting the posts which make this blog possible.
There's very little more relaxing than a garden in full bloom on a warm day, with the sound of birds in the background. Unfortunately, there has been a drastic tail off of some indigenous species and a lot of wildlife, including birds and butterflies, need a helping hand of encouragement to maintain numbers.
We take a look at how you can make your garden a friendly oasis for birds, bees, butterflies and hedgehogs and help save our wildlife.
BIRDS
If you have trees with branches that are generally inaccessible to the neighbourhood cats, then load them up with tasty treats for your feathered friends. Find Bird Supplies that includes seeds and nuts but also fat balls that will help birds take on extra fuel and see them through the colder months of the year.
With a little research you might want to build and place bird boxes in your garden too. Depending on where you place them and how big you make the access hole, will determine which type of species you attract, so look to provide homes for birds under threat in your part of the country.
BEES
These insects are vital to our ecosystem and could definitely do with a helping hand. The very best thing you can do to attract them into your garden is to plant some bee-friendly bushes and plants. Think about planting some lavender or the "bee bush" Abelia, that's sure to attract both honey bees and bumblebees year-round.
Bees will also be attracted to Honeysuckle in the Autumn and Ivy in the Winter, so providing a year-round opportunity for bees will have them returning to your garden year after year.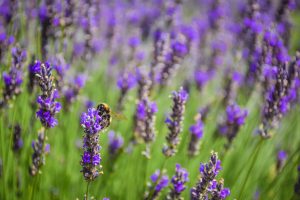 BUTTERFLIES
Help boost declining numbers with some beautiful, butterfly-friendly plants. Plant up Buddleia, Verbena and Sedum for some of the very best plants to attract these lovely insects and see your garden come alive with all manner of species.
HEDGEHOGS
The humble hedgehog has dropped in number significantly over the last few years. You can help provide a safe habitat for them by creating hedgehog shelters and by feeding them the right food. Avoid the traditional idea of bread and milk, it's not good for their digestive systems and can harm rather than help. Instead offer out dog or cat food (not fish-based) when you know you have hedgehogs in your garden.
You can create a special hedgehog hibernation home and provide a safe haven in your garden for them to sleep and to breed, which usually happens twice a year.
Giving over your garden to wildlife brings your green space alive. Helping out endangered species and providing some drama and life is a win for everyone. Invest in some bird feeders, a bird house or two and some bee and butterfly friendly plants. Create a space for hedgehogs and you'll be sharing your garden with some amazing creatures in no time.
Relax in a garden that's alive with birds, animals and insects and turn you space into a hive of activity.