Make Your Garden Easier To Maintain
This is a collaborative post. Thank you for supporting the posts which make this blog possible.
Not everyone loves spending time working on the garden. For some people, it will just always be something of a chore – and the kind of chore that you would rather you did not have to do at all. If that is how you think of looking after your own garden, then you are probably always keen for ways in which you can make your garden a little easier to look after. The truth is that there are many changes you can think about taking on board if you hope to make your garden simpler to maintain, and as long as you follow some of these you should find that you can much more easily enjoy the time that you do spend in the garden. Let's take a look at just a few of the best ways to make this come true.
Lay Down Some Turf
One of the parts of garden care that you will have to attend to most frequently is mowing the lawn. That can be a real hassle if you don't particularly enjoy gardening in the first place, and so getting rid of the need to do that altogether can definitely be something that you will get a lot of benefit from. You might decide to get rid of that element of the garden altogether, but if you want to keep the look of a lawn without any of the hassle then there is another, better way. You can simply lay down some turf or some good quality artificial grass from the likes of iGrass, and so do away with the need to keep the grass short. That can be a powerful way to free up time that would otherwise be spent on your lawn, so it's definitely worth doing.
Use Native Plants
If you have a wide variety of exotic plants, then your garden might well look amazing, but chances are that it is going to be a little more tricky to look after than if you just use native plants. The thing with native plants is that they will often almost look after themselves. They are built for the environment that they are being put in, so they are likely to exist well enough on the kind of light levels, rainfall and humidity which you get in your part of the world. That will mean much less watering, pruning and general handiwork, and much more lazing around in the sun instead. Win-win.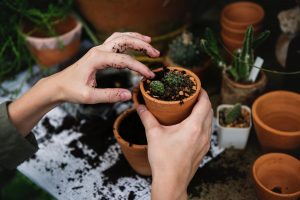 Get Some Help
Sometimes the best thing to do is just to look out for some help. If you really don't want to do anything yourself with your garden, then you can always hire a gardener to take care of it for you. You should not have to spend too much on this, and it should mean that you are going to be able to keep your garden looking great without having to worry about how. That is the ideal situation for many people, and it might be good for you too.