Self Catering – Your Ticket To Freedom
This is a collaborative post.
Thank you for supporting the posts which make this blog possible.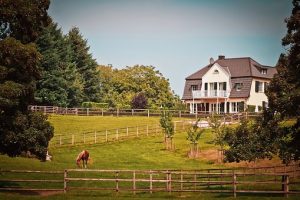 When going on holiday there are a lot of aspects that need to be considered when it comes to planning the perfect trip. Where are you going to go? How long are going to stay there? What type of accommodation are you going to select? Should you go for somewhere with self-catering, half board, full board or all-inclusive? There is certainly a lot to take into account! Nonetheless, if you are looking for a holiday where you are going to get the freedom to enjoy it as you wish, you should definitely consider self-catering holiday accommodation. Keep on reading to discover all you need to know about this type of accommodation and the holiday you will benefit from if you elect to stay in such accommodation…
If you take a look on the Internet you will see that there are plenty of self-catering holiday accommodation options for you to choose from – all over the world. This ranges from the likes of Pavilion residences in Asia, all the way through to country cottages in the UK. All of which boast a lot of character and charm. There are lots of benefits to be gained by staying in these accommodations and you reap the rewards of freedom in two ways. Firstly, these accommodations tend to be situated in remote and peaceful locations, allowing you to feel completely free, which is exactly what you want when getting away from the hustle and bustle of everyday life. Nonetheless, they also present you with freedom in the sense that you are completely free to enjoy your holiday as it suits you. You won't ever feel restricted, as is the case when staying in hotels.
RELAXATION
This type of accommodation can provide you with utter relaxation. You will be able to stay in a secluded location, by the beach or in the stunning woodlands. Most holiday accommodations tend to have large gardens as well, truly allowing you to make the most of the outdoors. And you will undoubtedly have lots of stunning and peaceful walking opportunities by your accommodation. If you are looking for a break to get away from it all, this is definitely the best option. It doesn't mean you can't have a fun-filled vacation – all of the attractions are nearby! It just means that instead of staying in a hotel, which is sure to be situated on a busy main road and you are assured to have guests everywhere you turn, you can actually get some relaxation from your vacation.
FREEDOM
It is also worth elaborating further on the point regarding having the freedom to enjoy your vacation as you wish. If you were to stay in an all-inclusive hotel, or even a full board or half board, you would be restricted by the dining times. You could be enjoying a day out at one of the attractions and have to rush back to ensure you don't miss the dinner you have paid for. Moreover, a lot of people feel they have to make the most of the hotel, since they have paid for it. Therefore, they spend their time using the facilities there instead of exploring everything that the location has to offer. Don't you want to try all of the delicious restaurants and cafes in the location instead of standard hotel food? A self-catering accommodation gives you the opportunity to do exactly what you want and thus you can get the most out of your vacation.
CHOOSING THE RIGHT OPTION
So, why not begin planning your vacation? If you starting searching online, you will see that you have a whole host of different self-catering accommodations to choose from. There are many different factors you should think about when attempting to find the best one for you. Of course, location is one of the most important things, especially if you want to reap the rewards of ultimate freedom as mentioned. Think about the various towns or cities you wish to visit as well, and then you can pick an accommodation situated close by, so you get the best of both worlds and convenience is enhanced. You may also want to discover whether the property stands alone or whether there is a group of accommodations together.
Aside from this, other factors worth considering include the likes of size, facilities, and reputation and indeed cost. You are probably expecting self-catering accommodations to be expensive, especially when you consider the benefits they provide. In fact, when it comes to facilities, these accommodations tend to have a lot of luxurious extras, such as hot tubs and sometimes even private pools. Nonetheless, this does not make them the most expensive option. You will actually find that you get the most value for your money when staying in this type of accommodation, thus giving you some extra pennies to spend on making the most out of your vacation. Self-catering accommodations are offered at a set price usually per week. This price does not change based on the number of people staying in there. Contrast this with hotels, whereby you are charged per night and sometimes per person, and it is easy to see where the savings are going to be made. This is especially beneficial for those going on holiday in large groups, since it would require them to book several hotel rooms.
It is also worth taking the time to read the reviews that have been left by other customers when choosing the best holiday accommodation for you. This is the best way to get an honest assessment regarding the level of quality you are likely to benefit from. Moreover, reviewers are likely to provide further information about the surrounding area, giving you an insight into what you can do – i.e. walking, hiking, cycling, horse riding, and other great activities. You will be able to get a good idea of whether the accommodation is ideal for you or not.
It is not difficult to see why so many people choose self-catering holiday accommodations when they want a ticket to freedom. If you want a relaxing vacation that presents you with the possibility to enjoy it exactly as you wish, then this is definitely an option you should consider.