Combining Bold Colours and Textures in Furniture to Create a Lively Living Space
This article is published in a partnership of Mediabuzzer.
If you have a modern or contemporary setting at home, and you would like to bring in some antique items to create some balance between old and new, there are a few things to consider. Using bold colours and textures to enhance the appeal of a room is a popular trick that many interior designers use, and with that in mind, here are a few tips from the professionals.
COLOUR FAMILIES
Rather than thinking of individual colours, you can categorise colours in families. Blues can include turquoise, cobalt, sky blue and navy, while oranges consist of coral, tangerines and grapefruits, and by using small amounts of rich colour, you can achieve the desired effect without using too much colour.
CLASSIC BLUE AND WHITE
You really can't go wrong with blue and white as the primary colours in a room design, which is one of the reasons this colour concept is so popular, and with some elegant blue antique chairs from LoveAntiques, you can select the ideal seating to add some depth and colour to the room. Wingback chairs in lilac or turquoise would work really well with a mainly brown or beige room, and by searching the online antique dealer, you can view an extensive catalogue of quality antiques in the comfort of your own home.
GOLDS, SILVERS & BRONZES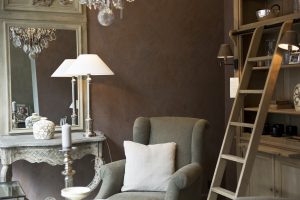 Image Source: Pexels
These shiny colours can be very striking, although minimal is the order of the day, and there are many elegant antique items that have a dash of these exotic shades, and by forging an alliance with a reputable online antique dealer, you can easily source antique and vintage pieces. There is an interesting article on how colour can affect your mood, which makes for a good read.
SMALL ITEMS
If you are planning to add deep, rich colours, do it with small items, as too much of a bright hue will simply make the room look confused and out of balance. Cushions are an ideal way to inject some deep red or yellow, and table lamp shades also make for a great way to use bright colour when decorating a room.
BLACK AND WHITE
With the right mixture, black and white can be a very effective backdrop for a few touches of yellow or orange, and with such a bold contrast, you can add a small amount of light blue or turquoise to complete the look.
CLASSICAL TEXTURES
The upholstery on antique chairs comes in many fine textures, and these can be used to good effect, and introducing patterns is another way to give the texture some body. Trial and error always produces results, and if you can manage to print the exact shades onto a piece of paper, you can use this to check for matching.
CHOOSING THE RIGHT ANTIQUE PIECES
Adding a couple of antique items to a contemporary setting is easy if you have a large selection to choose from, and with an online antique dealer helping you source specific items, you can find exactly the items that will look right.
Image Source: Pixabay
Be bold when using bold colours and always remember that a little is better than too much.