Christmas Crafts: how to make a Paper Christmas Tree
These Paper Christmas Trees are a great Christmas craft. They are quick and easy to make and look incredibly effective. An easy Christmas craft they are great for children but also a lot of fun for adults too. In fact, I think they would be a great way to add a little festive cheer to your Christmas table.
What you need to make your Paper Christmas Tree
You don't need much, and you can hopefully find most of this in your craft stash already without having to buy anything new. (If you are looking to increase your stash though, I've added in some affilate links for options.)
How to make a Paper Christmas Tree
Fold your paper into a triangle and then and trim away the excess paper to the bottom of your triangle.
Next, using the pencil and ruler, draw a line along the long edge of your triangle. This line is your guide as you now need to make a series of cuts from the edge of your triangle to this line. These cuts can be as narrow or wide as you like as different widths will give your tree a different effect.
---
---
When you open your triangle flat, you should now have something that looks a little bit like this.
Next, starting from the bottom with the longest strip, you are going to glue the ends and fold both sides into the middle.
Keep going until you reach the top and you have a lovely looping Paper Christmas Tree. Then finally, raid your craft stash and decorate!!
And there we have it. A very easy and simple Christmas craft that is fairly mess free but very effective. My two have loved doing this so much we have our very own forest which seems to be added to daily!
Why not have a go? I'd love to see your finished results over on Instagram.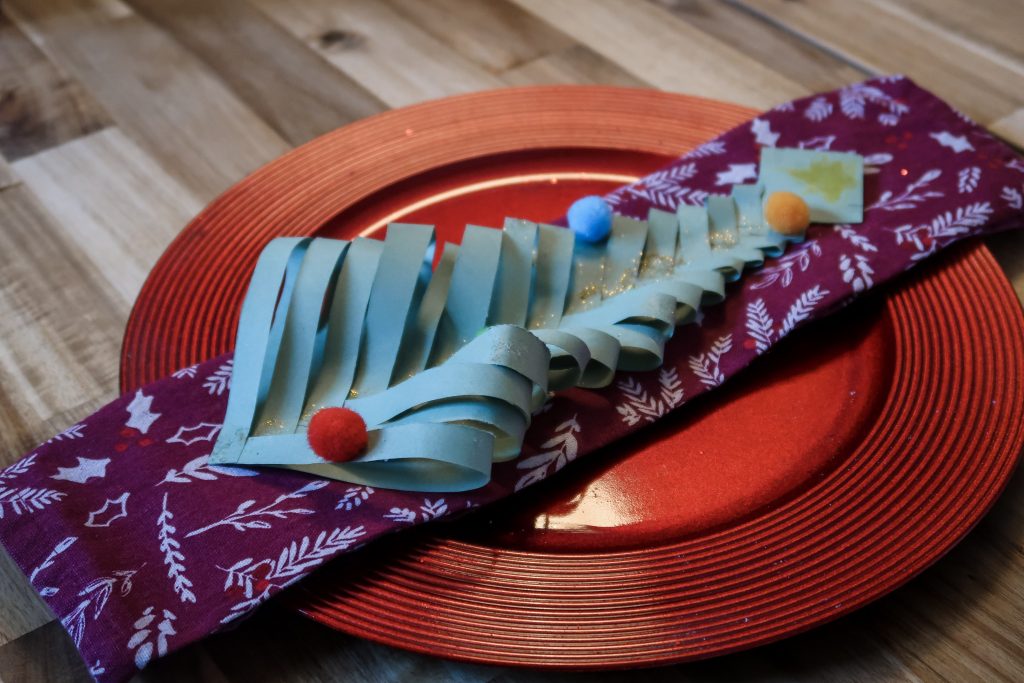 Love crafts? Then why not have a go at some of these: