The Happiness Project 2021 | January
It's been a busy month, but a quiet one here on the blog. I'm still here but in the midst of a global pandemic, this little space has fallen to the bottom of the priority list. Especially as it feels like I haven't had a huge amount to say recently.
However, I've missed this little corner of the internet so I'll be having a think about what Tippytupps will become in 2021. In the meantime, I'm taking a little look back to consider the things that have made me happy during January. When it feels like you're drowning in the chaos of everyday life, it's easy to miss those little moments which made a difference to your days. That's what The Happiness Project is going to be for me, after all this blog as created as a space for me to record and remember those little moments which make my very ordinary life extraordinary.
So, here are my moments of happy for January.
SNOW DAYS
There is no doubt that when the snow fell this month, the entire mood of the nation lifted. We had a small sneak peek of the snow midweek, but it was gone by lunch time. However, one glorious day this month, the skies opened, and the snow fell in huge flurries.
With the exception of a quick lunch break, we were out in it from 10:30am – 4pm. We walked, played, sledged, and built a snowman. It was exactly the boost we needed to get us through the month.
WINTER WALKS
I won't lie, it's been more and more difficult to get the kids out on a walk at the moment. After walking the same 4 lanes since March, they've simply lost interest. I still manage to get them out a few days a week and it's amazing how an hour in the fresh air on a clear winters' day can do to lift your mood.
We really do live in a beautiful part of the country and we are so incredibly lucky to have so much space around us that we can enjoy. In the words of the Bear "I love living close to nature mummy, it makes me happy".
GETTING LOST IN A GOOD BOOK
There is no doubt that when things get stressful, I disappear into a book or two. January was no different. I've always loved to read and now that the kids are getting older, I've had the capacity to read more than ever.
At the moment with my social media feeds and the news filled with news that keeps getting worse, I've been escaping into my bookshelf more than ever.
The kids and I have been reading more recently too. We always pause to read some books during the day and bedtime has always come with a book for them both. The Bear has gotten back into chapter books at bedtime recently and we're really enjoying reading a chapter a night.
HOME SCHOOL
Now, I wasn't sure whether to include this one or not as this one has brought some lows as well as highs. Home school has been a nightmare to fit in and emotions have been high. This is not how my children want to learn, it's not how I want to parent and it's certainly not how teachers what to teach. However, it has also held some amazing moments too.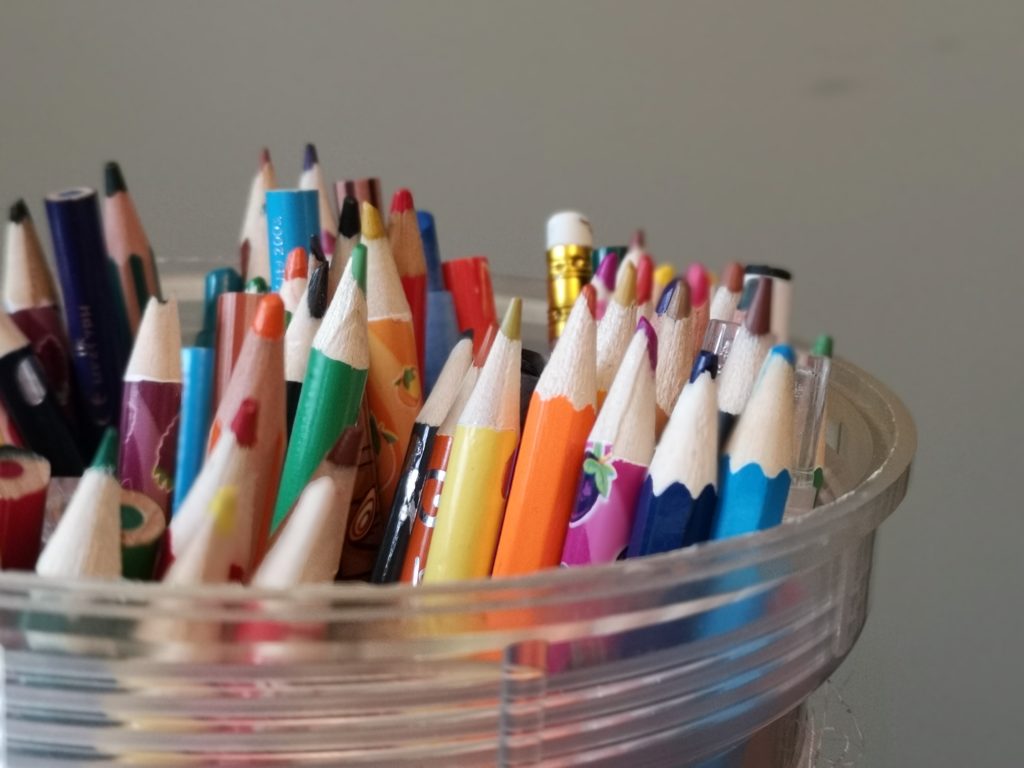 The Bear has now moved up a reading stage and is started to really string her words together with ease. Henry has all his stage 2 phonics sounds nailed and his writing is coming on a treat. These are all things that in the past I would have been amazed and proud of, but this time I get to see the part I have played too. That's pretty amazing.
GETTING CRAFTY
Finally, this month I've been making scarfs! Not only did I make my very own Herringbone scarf (free pattern here), but I've also been joining in with The Cumbria Way Homeless Scarf Challenge. I've managed to complete one so far and am halfway through a second. There's something soothing about sitting down with an easy and repetitive project.
So, that's it. My little list of happy in January.
I'm actually surprised by how much is in there. It just goes to show that when you slow down and enjoy the moment, you end up noticing more moments to enjoy.