The Happiness Project – looking back on 2020
This has been a challenging year to say the least. So, this year there are no resolutions but in an effort to find some positives, I am launching the Happiness Project. The concept is simple: a little effort each month to find a handful of positive things which made me happy.
I'm starting by looking back on 2020 and finding a handful of positive things from the year. Hubby and I were speaking last night as we were watching the bells ring in the new year, and although it's been a shit year overall, there have been some wonderful moments. Here are mine:
More time spent together
I think this will be the top of a lot of people's lists. 2020 saw thousands of people off work on furlough and schools closed. As a family this meant that we spent more time together than ever before. That first month or so it was idyllic. The sun shone and it was wonderful.
Exploring our local area
During that time, we could only exercise once a day which we spent exploring our local lanes and walks. When things finally relaxed a little, we were bound by a 5-mile rule here in Wales and there is a surprising amount of places to find beauty in right on our doorstep.
Finding community spirit
We clapped together, shopped for each other and made sure that no one felt isolated. VE day was a massive thing here and it felt like our whole village marked the occasion. We could not gather together, but we still found a way to enjoy it at a distance as a community and that time will always remind me of something wonderful.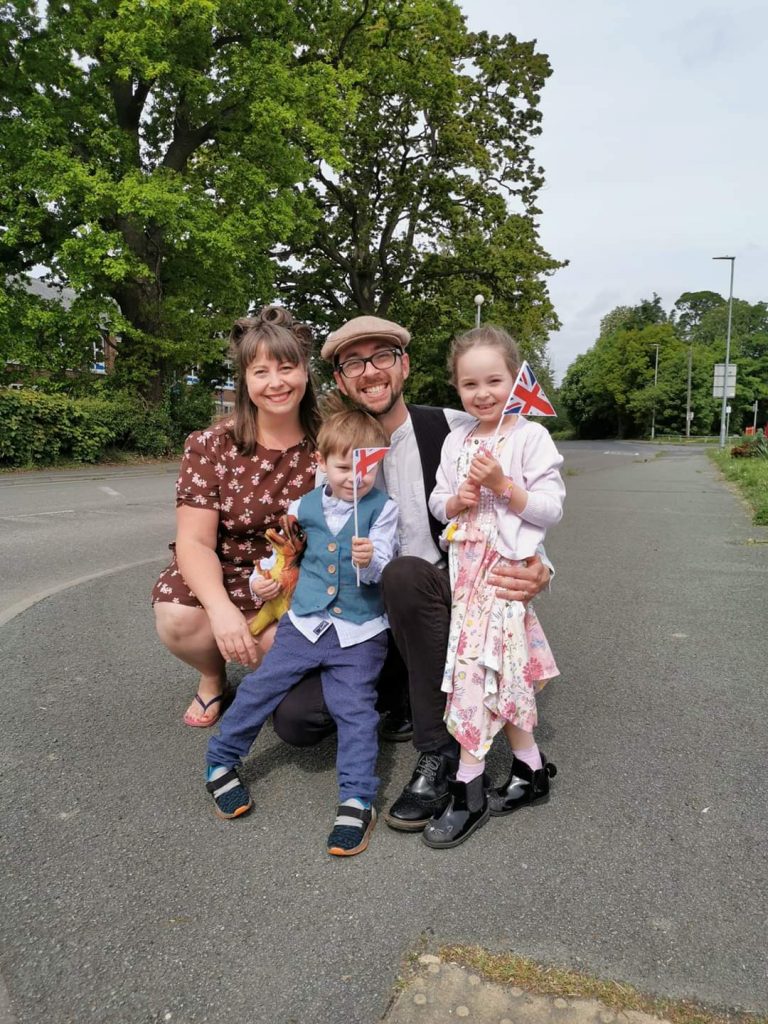 Connecting in a digital world
While our local community was coming together, our friends and family felt so far away. Our children went from seeing their friends daily and their grandparents each week, to having to instead reconnect in a different way. Enter zoom to save the day. There were quizzes, catch ups, wonderful stories and even some zoom discos to save the day.
Buying our caravan
And then suddenly things started to tentatively open. Not quite fully but enough to have a slither of hope of leaving our village. We responded by buying our caravan. She's an old bird that needed some work, but we absolutely love it. There's no doubt that it saved our summer.
Enjoying the summer
During the 7 weekends of summer, we spent 5 of them away in our little caravan exploring. We visited the North Wales coastline, Derbyshire and Staffordshire and it was bloody lovely. In our little caravan we managed to be self-sufficient and therefore confident that we could get away, so get away we did.
Reading 74 books
Finally – when the news got bad – I got lost in a book or 74 to escape. To say that I have rediscovered a love of reading is an understatement. There is no doubt that my love of books has kept me going this year and has given me an avenue of escape when I have found home schooling too challenging, when I have missed my friends and family or when I have simply found the reality of life overwhelming.
And there we have it. My little list of happiness for 2020. It goes to show that even in a difficult year, there are little moments of light still to be found. In the year that the Bear turned 6, Henry turned 4 and hubby and I celebrated 12 years married, we came together as a family and learnt to appreciate the things that actually important.
Moving forward this is going to become a little monthly project for me, to look back on the previous weeks and record the things I have found happiness in. Why not join in on your blog or on your social media channel?