All The Rage by Cara Hunter
AD | Advanced Readers Copy (ARC) review
A real page turner, All The Rage is the new release by Cara Hunter which will keep you gripped from the very first page. If you like thrillers which are face paced, filled with great characters and will keep you guessing until the very end, then you will love this one.
THE BLURB
A girl is taken from the streets of Oxford. But it's unlike any abduction DI Fawley's seen before . . .
Faith Appleford was attacked, a plastic bag tied over her head, taken to an isolated location . . . and then, by some miracle, she escaped.
What's more, when DC Erica Somer interviews Faith, she quickly becomes convinced that Faith knows who her abductor is.
Yet Faith refuses to press charges.
Without more evidence, it's looking like the police may have to drop the case. But what happens if Faith's attacker strikes again?
ALL THE RAGE – MY THOUGHTS
I'm a big fan of Cara Hunter having read Close To Home last year as part of an online book club. So, when the opportunity came up to get my hands on an eARC of her new release, I jumped at the chance! It didn't disappoint ….
DI Fawley is back but this time he – along with the rest of his team – is investigating an abduction and assault. Soon, another girl is missing, and team are left trying to understand what connects the two cases and what does it have to do with a case which is now 20 years old. A case that is a little too close to home for Fawley.
Whatever I thought All The Rage was going to be, I was wrong. The book has Hunter's great pace and multi-media flow to it with maps, messages and emails added in to give the story depth, but this is a story which gets dark very quickly. You simply can't look away though as you are with the team page after page, willing them to find the connection.
I'm usually good at guessing early when it comes to a good whodunnit, but this one had me guessing and then second-guessing right until the very end. Even when the truth finally comes out, there is the little question of whether they can prove it…… Without wanted to give anything away, this is a good one and it's only strengthened my status as a Cara Hunter fan! Although All The Rage brings back some known characters, this book can easily be read as a standalone book.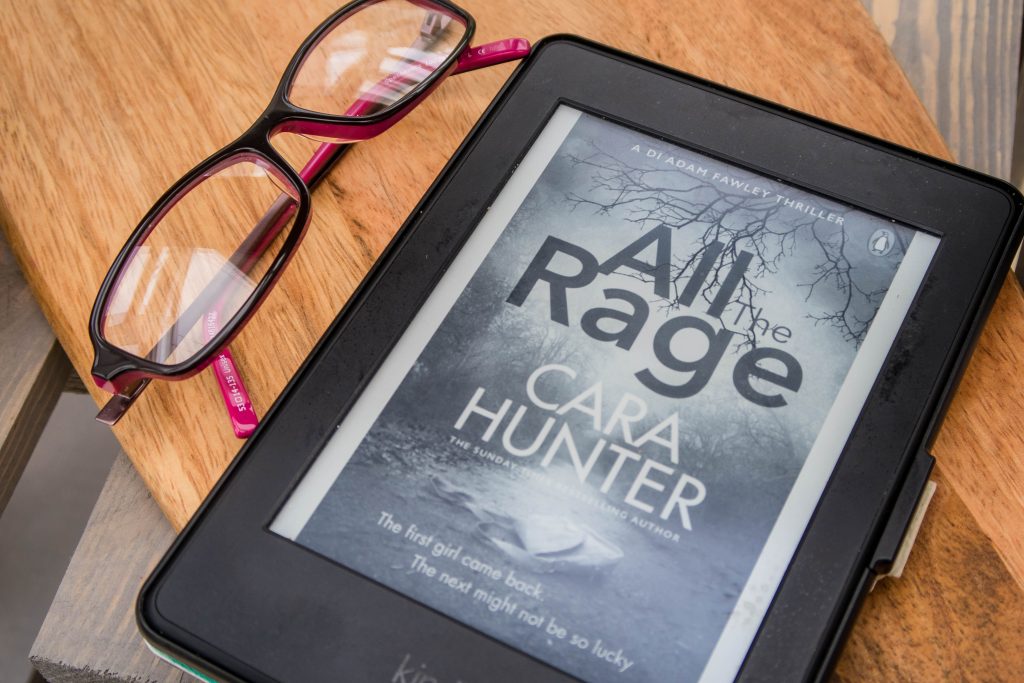 All The Rage has been released TODAY and is currently available on Amazon. At time of this post going live it was on pre-order for £2.99 and honestly, it is worth every penny!!
If you enjoyed this book review then why not check out some others before you decide what to read next?
DISCLOSURE: I was provided with an eARC for the purposes of this review, however all thoughts and opinions remaind my own.