Christmas at Red Robin Cottage by Sue Roberts book tour | AD
I love a good book and will pretty much read anything. There are a few genres I can't resist though, and one of them is a festive read. I love nothing better than curling up on dark nights with a great boy meets girl story set at Christmas. Which is why when I got the chance to hop on the Christmas at Red Robin Cottage book tour, I was there. With festive bells on!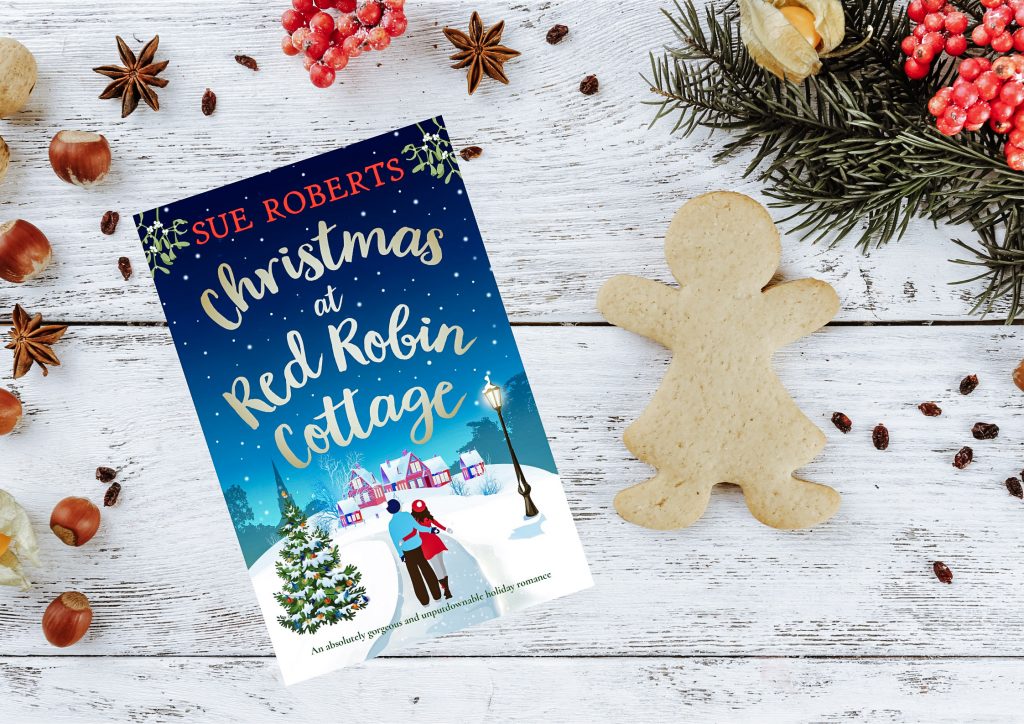 THE BLURB
Snow is falling on Little Newdale; decorations are being hung and joy is in the air. But at Red Robin Cottage, Sarah is feeling far from merry and bright…

Since her marriage went up in flames like a Christmas pudding, there's nothing Sarah Dunne wants more than a peaceful festive season filled with carols and mince pies. But Sarah's teenage daughter Ellie is feeling the winter blues, faced with spending the holiday without her father.

Desperate to bring home some seasonal cheer and make this a Christmas to remember for Ellie, Sarah follows the trail of fairy lights into the snow-covered village. Among the holiday crowds she finds herself gazing into the soft brown eyes of a handsome stranger whose smile is startlingly familiar. It couldn't really be her childhood sweetheart, Luke, could it?

Even though he moved half a world away nineteen years ago, as they bond over hot chocolate and tales of traumatic break-ups it's clear time hasn't changed Luke's effortless charm. And when he saves Sarah from a wardrobe malfunction at a Christmas party, it's not just the mulled wine warming her heart. But she can't let herself fall in love again. Especially as Luke isn't here to stay…

Then Ellie reveals she's been keeping a BIG secret about Sarah's ex. Reeling, Sarah longs to turn to Luke for comfort. But will that put her already fragile relationship with her daughter at risk, and chase Luke away even faster? Or will opening her heart mean Sarah gets her wish for a magical Christmas after all?
WHAT I THOUGHT ABOUT CHRISTMAS AT RED ROBIN COTTAGE
Red Robin Cottage was nothing short of charming. Was it stickly sweet? Yes. Was the story a little simple. Yes. But was it everything you want in a festive treat of a book? Absolutely yes.
When Sarah runs into her childhood crush, they reconnect like no time had ever passed. Set in a country village which has so many echoes of The Holiday, it is such a sweet, simple read which is full of festive cheer. My parents live on the Wirral, so I love that the setting of Christmas at Red Robin Cottage resonated so much with me.
Christmas at Red Robin Cottage is now available on Amazon.
FIND OUT MORE
Want to read more? Then why not check out some of the other blogs on this tour who are all sharing their opinions too.
DISCLOSURE – I was provided with an electronic version of this book so that I was able to take part in this book tour. As always though, all thoughts and opinions are my own.