Heir to Thorn and Flame by Ben Alderson
AD | Book Tour – A big thank you to Bookouture and Second Sky for inviting me along on the book tour for Heir to Thorn and Flame by Ben Alderson. It was a pleasure to get to know Max as the world as he knowns it, changes in an instant.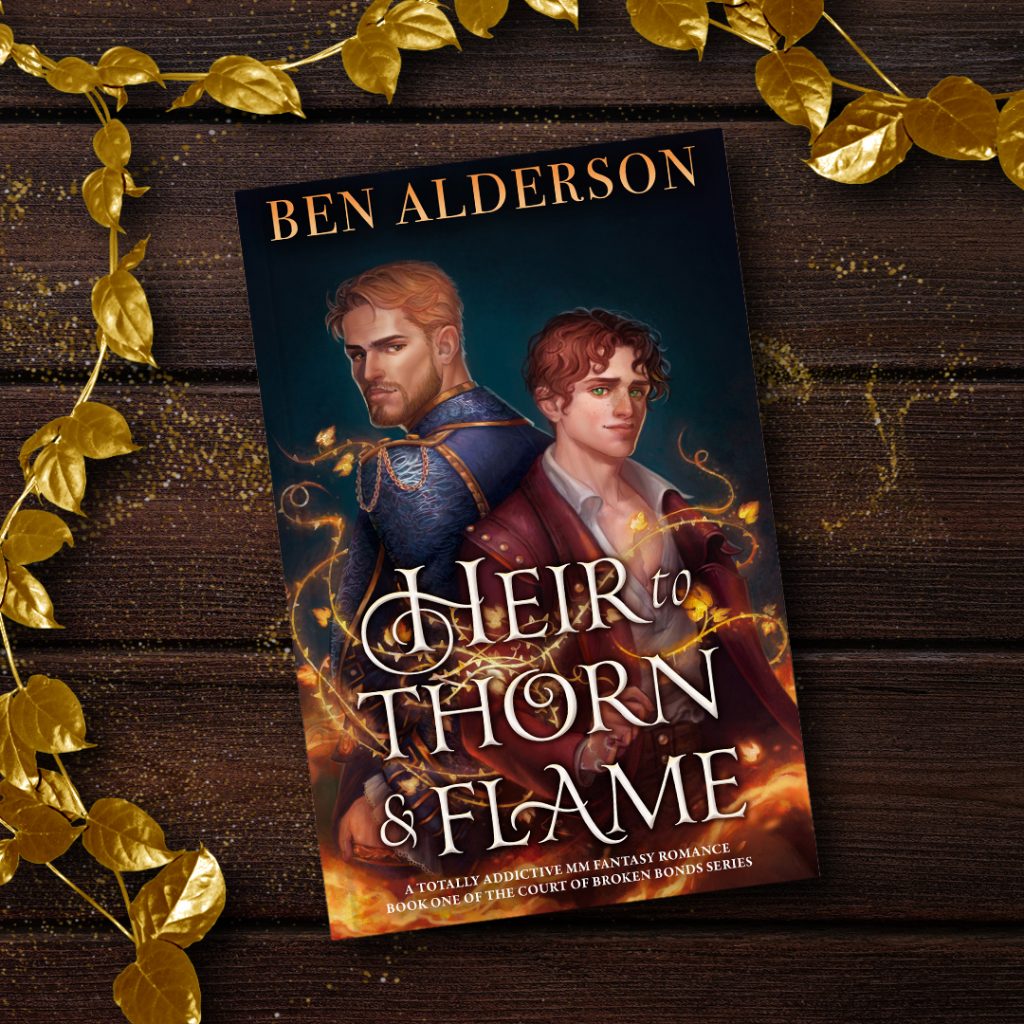 BLURB
Married to a ruthless prince…

For years, Max had to serve and obey the vicious magical nobles. Now he is one of them.

When the heir to the throne attacks him, Max accidentally responds with a lethal burst of magic. Max is certain he will be executed. But his power is too rare and precious for that…

Instead, the king forces him to become the boy he killed, taking on the identity and duties of the heir. That includes an arranged marriage—to the dangerously attractive Prince Camron.

Living a lie, Max knows he can trust no one. Not Camron. And definitely not Simion, a handsome, dragon-riding spy sent to test his loyalty.

As a deadly struggle for power begins and desire sparks, Max must protect his secret and his heart at all costs.
WHAT I THOUGH ABOUT HEIR TO THORN AND FLAME
Heir to Thorn and Flame isn't the usual book that I would pick up but I am very glad that I did. Filled with characters that you quickly grow to love, you are in the woods with Max when he discovers his powers, you are with him when he feels powerless against Kings and you are with him as he tries to keep his parents safe. Well written and based in a world that Alderson makes very real for his readers, it kept me gripped as the truth about what really happened between the North and South comes to light.
The only thing that I didn't LOVE about the book is that I didn't enjoy how passive Max is about what is happening to him. At each stage he just goes with the flow and allows people to use him. The whole of the first book is Max being told where to go and what to do by different people and him just going along with it each time. Granted this is often borne out of fear for his parents but you don't see any kind if rebellion or even proper planning. I hope this is just part of his character arc and that you will see Max over the coming books, find his voice and learn more about the man he is going to become.
Book lovers who enjoy the fantasy genre will love Heir to Thorn and Flame by Ben Alderson. Filled with magic, drama, love, betrayal and characters who feel real. I certainly look forward to reading the next books in the series to understand what happens to Max and Simion and what else life has in store for them both.
Heir to Thorn and Flame is currently available on Amazon for a fabulous £1.99 (Kindle price).
If you liked hearing about Heir to Thorn and Flame, then be sure to check out the other blogs on this book tour to learn even more about Max's journey.