Getting Creative with Little Brian Paint Sticks | AD
Little Brian Paint Sticks have been a firm favourite with us ever since we reviewed their fabric paint sticks a few years ago. So, when the opportunity came up to put their face paints to the test too, I was jumping up and down squealing "me, me, me!".
WHAT ARE LITTLE BRIAN PAINT STICKS?
Well, it pretty much does what it says on the tin. Little Brian Paint Sticks are paints….in a stick! Think a glue stick but with paint. I have been recommending these to all my mess-averting mummy friends for years as they do such a great job of limiting the creative chaos but without taking away the fun.
They of course come in the classic assorted colour packs, but also this Little Brian Giant Storage Tube containing 30 assorted paint sticks is brilliant (new for 2020!!) It not only looks good, but it contains a beautiful array of colours.
As if that's not enough though, you can also get your hands on the Little Brian Paint Sticks Bucket which contains 20 assorted colours.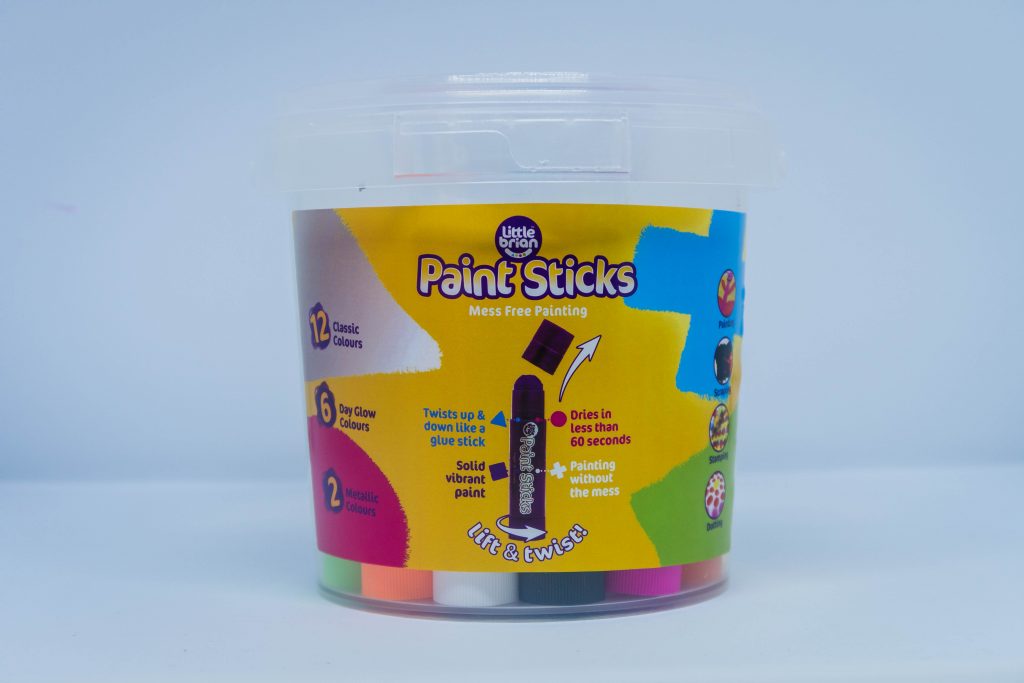 I love that both these options come with built in storage as part of the packaging and both would make brilliant gifts for a child of any age. The bonus being that parents would be able to give these to children safe in the knowledge that they come with minimal mess and no water required!
Little ones simply need to take off the lid, twist the bottom and get creative.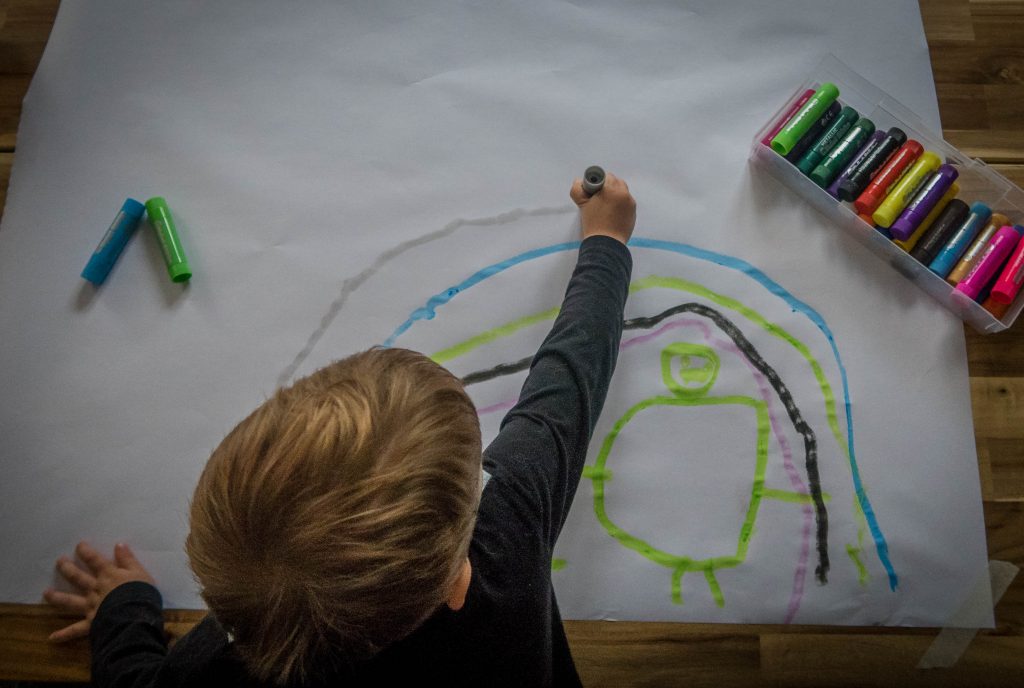 TIME TO PAINT YOUR FACE
So, that's the classic paint sticks, but what I was most excited about were the face paints. I have two little Bears that love face paints. As in love it!
That means over the past few years, I've had no choice but to upskill my face painting abilities. I'm still not great (though I do try hard so that has to count for something right?) so anything that can make my life easier and I'm all for it.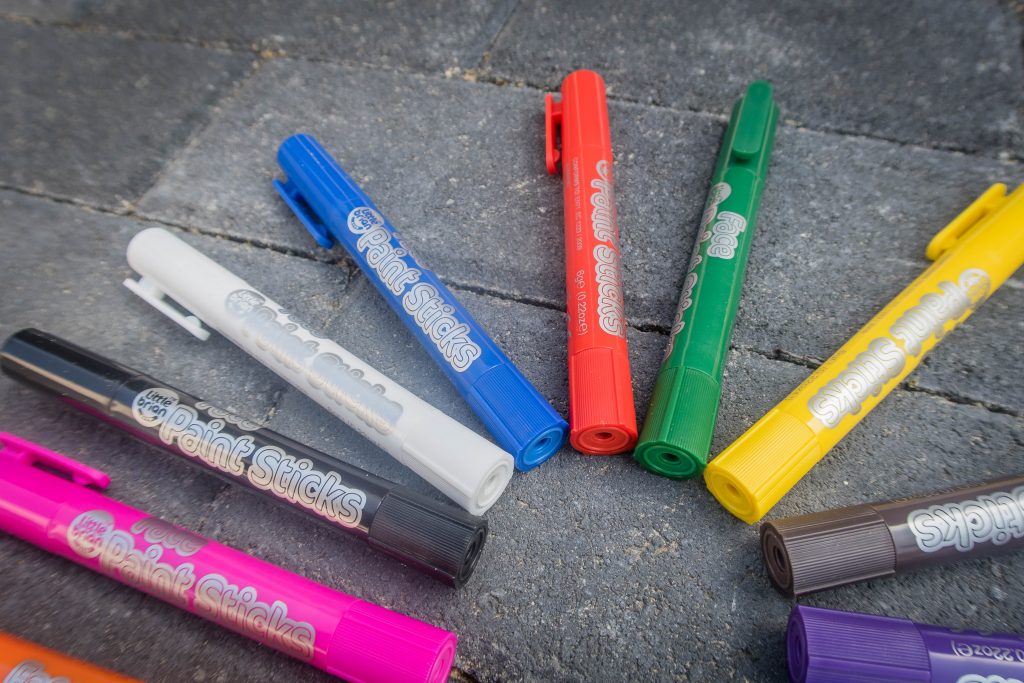 These Little Brian Face Paint Sticks are a game changer for me. It brings the mess free "just twist and get creative" principle to face paints and I'm living for it! No water, minimal mess and great coverage. With no need for sponges, brushes or water, it really does make the process so much quicker and easier. It even come with a little ideas book which my two were keen to put me to the test with.
THE VERDICT
Although we were gifted these items, I have bought from the Little Brian range for both ourselves and as gifts many times since I becomes a parent. As a rule, we don't keep paints readily available for the kids without complete supervision with the exception of paint sticks.
These live in the kids craft trolly where they are easily accessible on a day to day basis. In fact, the kids used them to create their lockdown rainbow. And as you can see, they went all out (and without any help from me!)
Creative fun with minimal mess, as you can tell we are big fans.
If you fancy taking a closer look at some too, be sure to check out my Instagram account on Wednesday this week. There *may* be a fab giveaway coming your way…..
DISCLOSURE: we were gifted these items for the purposes of this review. As always though, all thoughts and opinions are my own.