7 gift ideas for 7 year olds
AD | gift guide – The boys is turning 7 in a few weeks and I can't believe it. 7 is such a strange age though where they are starting to get interesting in older things such as gaming and technology, but they are still very much children who like to play. This year more than ever, we have been asked by friends and family what to buy him, so with so many people finding this age tricky to buy for, I thought I would put together a little gift guide of inspiration as to what you could buy a 7 year old.
LEGO
This is top of the list as both of mind are OBSESSED by Lego! To be fair the whole family is a big fan and this year, in addition to the LEGO sets you can buy, we have also picked up this amazing storage box from Temu and filled it with LEGO pieces that we picked up off eBay. The sets are amazing, but I love the imaginative designs that my two come up with using the simple bricks.
Where to find it: Temu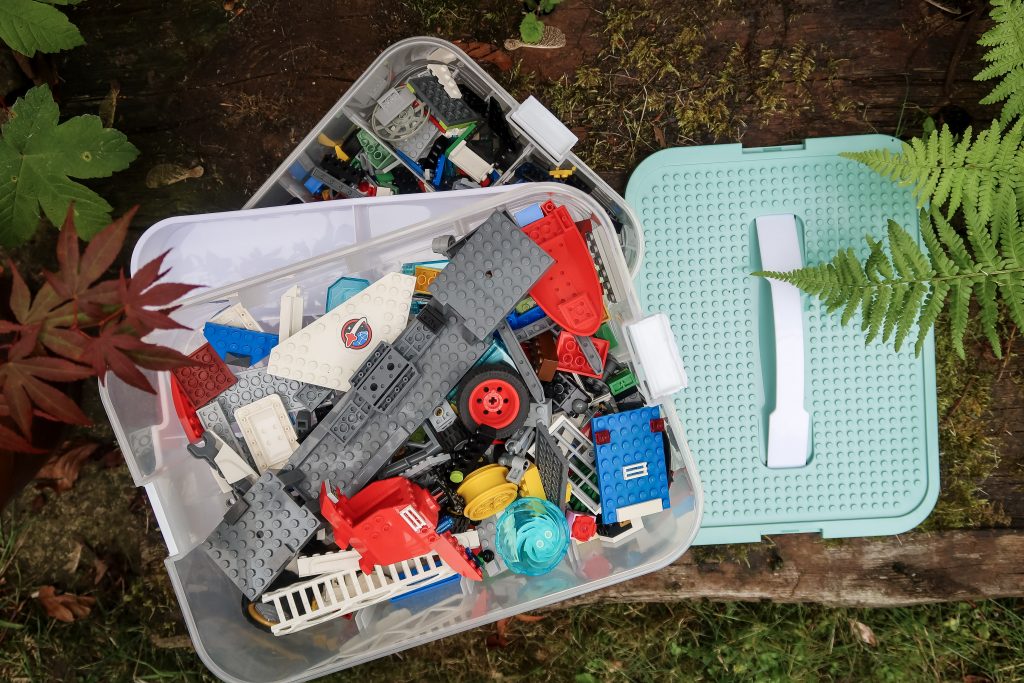 John Adams Edible Science
This is such a great option for kids who are already into STEM subjects or if you are looking for ways to get them interested. The set contains everything you need to create amazing science experiments which you can eat. There are 15 delicious experiments including Godzilla gummies, edible slime, and chocolate spaghetti.
The kit includes all the gadgets you will need for the experiments including the measuring cylinder, ball mould, chocolate bar mould, geode mould, egg separator, syringe and tubing, ice cream maker, and colour activity guide. However, you will need to add some comment household ingredients to complete the experiments.
Find John Adams Edible Science on Amazon (affiliate link).
Disney Traditions figurines
If you are looking for something sentimental which can be kept as a keep sake, then the Disney Traditions range is an absolute must. Not only are they absolutely gorgeous but the range is also huge, covering so many Disney favourites that you can be sure that there is something for everyone.
The design and attention to detail in every one is beautiful and is something that both adults and children will love and treasure.
Find Disney Traditions at Enesco
Dragon Ball Super
If you're not aware, Dragon Ball Super is a Japanese anime series that follows the adventures of Goku and his friends who defend the Earth against villains. These figures bring the story alive for children and the fact they come in so many different sizes – and therefore price range – is a great thing. Making sure there is an option for everyone.
Find Dragon Ball Super on Amazon (affiliate link).
Crash Bandicoot
If you are a child of the 90's you will probably recognise Crash Bandicoot from the platform video game. It has gone through a revival in recent years and Crash is back fighting Dr Neo Cortex along with his friends. These characters are cute and fans of the game will love them. And if they have never come across the game before, then they make fun figures anyway. This 4 pack includes 2 Crash's , Dr Neo Cortex and Coco. The inclusion of a limited edition Golden Crash is a nice touch.
Find Crash Bandicoot on Amazon (affiliate link).
Bobby and Bubba book
Reading is a big thing in our house. We have one child that is turning into a bookworm just like her mama, and another one who is a little more reluctant! We always make sure that we have a fresh supply of books that would appeal to their interests ready for them to pick up. Which is where Bobby and Bubba come in. These two gorgeous British Bulldogs explore the streets of Chelsea and have many adventures as they do. My two particularly love that the stories are based on real dogs that have their very own Instagram page which they take great delight in checking!
Find Bobby and Bubba on Amazon (affiliate link).
Nautica Clothing
When all else fails and you just don't know what to buy, then clothes is always a good safe bet. 7 is the age when children really start to take an interest in choosing their own clothes and start to develop their own sense of style. A new onesie with their favourite character on would always go down a treat. If they follow a football team, why not go for new shirt. Or if they do gymnastics or dance, they ask their parents if there is some kit you can buy.
Or if they just love being outside, then why not something light from the Nautica clothing range? This black Heffron T-Shirt and these Della Swim Shorts are a fantastic option to keep kids cool and stylish. Lightweight and a lot of fun, they keep little ones ready for summer adventure whenever it arises.
Explore the entire Nautica range on their website.
And there we have it, 7 gift ides for 7 year olds. Hopefully that gives you some ideas outside of technology as to what you can buy someone who is still in that in between stage. There is no doubt that we will full lose our (almost) 7 year old fully to technology soon, but we are trying our best to last as long as we can and keep him young for as long as possible.