Christmas gift ideas for kids
AD | gift guide
I do it every year. Buying for my own children is easy, but when it comes to other children we know it's hard to pick what to buy. I want it to be a hit, but it still needs to be affordable. It can't be too big, but it also can't be too small either. I ultimately want it to be valued and worth the gift of giving.
If this sounds like you, then this is the gift guide you need as below are a collection of recommendations of Christmas gift ideas for kids that not only will children love, but also parents should approve of too!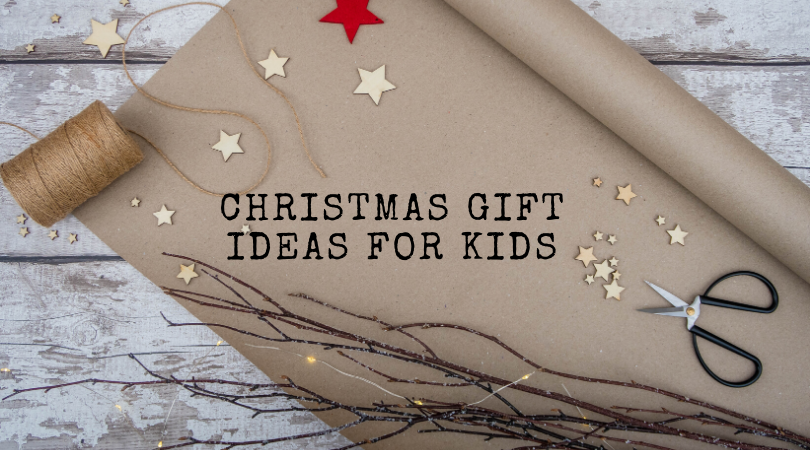 A COLLECTABLE
There is no doubt that collectables are a big thing. HUGE! Cute, bright and complete with a little check list to track which ones they have, my kids absolutely love them.
Pop Pop Hair is a bright and beautiful new collectable. Each pod is a brush which twists off to become a spray bottle. Inside each pod is a pop roller, along with a pop hair pet. Bigger than the usual collectable and with so many different layers that uncovers more and more packed into this small toy, this should keep kids happy on the big day.
Available on Amazon, there are 25+ to collect.
EXPAND THEIR WARDROBE
As a parent I can categorically say that clothes are ALWAYS a welcome addition. Especially in the next size up to what they are currently wearing. With the exception of babies whose wardrobes are ENORMOUS, most people stop buying clothes for children once they get past the toddler years. However, kids just do not stop growing! Yes, it may feel boring to buy, but I promise it really does help and if their child is like mine, then they love a new outfit!
I'm currently loving these leggings from Love Leggings. The Bear refuses to wear jeans so leggings are our wardrobe staple and I find Love Leggings are lovely and thick, wash well and come in a great range of colours. You can check out their full range over on their website,
A GOOD NIGHTS SLEEP
Give parents the gift of a good night sleep with the Johnson's Bedtime Giftset. With dark, cold nights Christmas is a lovely time of year to snuggle up in the warm and enjoy a lovely bath.
Each back contains: Bedtime Bath 300ml | Bedtime Lotion 300ml | Bedtime Oil 300ml | Bedtime Powder 200g | baby bedtime socks | bedtime book
Available to buy from Asda, these are a great way of allowing parents to stock up on the basics.
A FAMILY MOVIE
There's nothing I love more than curling up together on the sofa as a family and enjoying a festive film. Each year we add something new to our collection and this year we have added the new animated version of The Grinch: Dr Seuss' classic of the green furred grump who sets out to steal Christmas. Heartwarming and wonderfully festive!
You can pick up a copy on Amazon today. Why not make a hamper out of it and add in a box of popcorn, some sweets and a bottle of pop as the gift of a family night in?
FUN AND FUNCTIONAL
I wrote about these in a recent review post, but these really will make sure a great stocking filler. What do you get kids that already have everything? You like the idea of clothes, but you just don't think they're fun enough? Well what about something that is both fun AND functional.
Available on Amazon, these Bright Eyes hats keep little heads warm while lighting the way. A hat that thinks it's a torch is great for dark, cold evenings.
A PERSONALISED BOOK
Books are always a great hit in our house and what makes a book even better? Making them a star of their own show of course! This beautifully personalised snowman book, transports children to the North Pole where they help Father Christmas sort, wrap and deliver presents.
With personal details woven throughout, this is a wonderful keepsake as well as a thoughtful gift. You can personalise your own book on the It's Your Story website.
A FAMILY GAME
We love games and finding one we can all enjoy together is a real treat. This year we have added Pull My Finger to our games cupboard, and honestly it looks hilarious. The aim of the game is to avoid his farts. Yep, you read that right. Spin the banana and then pull the monkeys finger. Watch his bum inflate with every pull and the question is….how long can he hold it in.
I admit, it sounds pretty questionable but trust me, monkeys, farts and fingers are going to have my two laughing like mad! Available from Amazon, this recommended from 4 – 10 years and I can't wait to play this on Christmas day!
And that's it, my Christmas gift ideas for kids! A few recommendations for what to get the children in your life. Nothing too big, but everything has real thought behind it. I hope this has given you a little inspiration, but if you need more ideas then why not check out the review section of the blog.
Merry Christmas.
DISCLAIMER: some of the items included in this Christmas gift ideas for kids guide were provided for the purposes of this guide or for previous reviews. However, all have been selected by me and I have not been paid to include any of these items in this guide. This post includes affiliate links.