Stocking Filler Gift Guide | 2023
AD | gift guide – I don't care that it is still October, I am already excited for Christmas and look for those little bits and pieces that will make Christmas special for friends and family this year.
Here are a handful of the things that have caught my eye this year.
YOTO CARDS
First up we have Yoto cards. It's no secret that we're massive fans of Yoto and Christmas is a fabulous time to expand your collection of music and audio books and let your imagination sour.
They have a brilliant collection of festive cards and something for every age and taste. Our favourites are The Christmasaurus collection by Tom Fletcher and the Yoto Christmas Party!
Find out more on the Yoto website.
WHAT DO YOU MEME?
If you've not come across What Do You Meme before then this is the hilarious card came that took the internet by storm. The aim of the game is to create the funniest meme you can by combining a photo with a caption card with absolutely brilliant results.
Strictly an adult only gift for age 17+, it would add a touch of hilarity to dinner parties, board game nights and student nights. 
What Do You Meme is available on Amazon.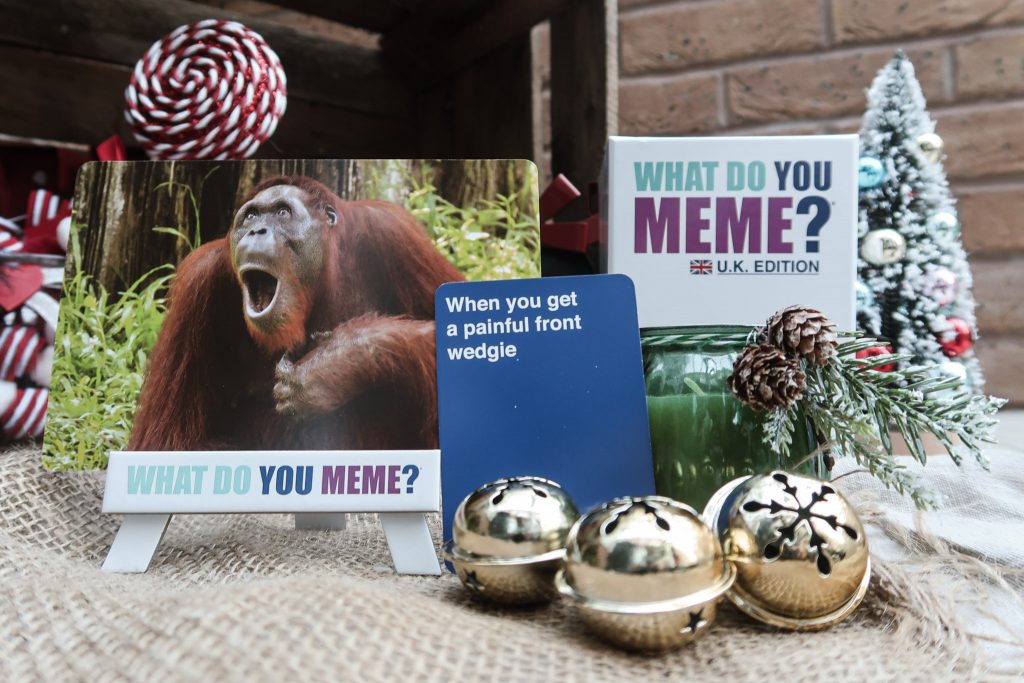 WORLDS SMALLEST MAGIC 8 BALL
Now I love a fun stocking filler and what could be more fun than the The World's Smallest Magic 8 Ball. It is everything you know and love about the retro Magic 8 Ball, but in miniature size. Fully playable and accurate to the original despite it's tiny size, ask any question and then turn it upside down to get your prediction. There are 10 positive, negative and neutral answers you could get.
The World's Smallest Magic 8 Ball is available on Amazon.
NEXCUBE
How stylish is this modern take on the classic 3×3 cube? This is such a great stocking filler gift as not only is it affordable, but it is great for mental stimulation for adults and children alike. Although there are other 3×3 puzzle cubes on the market, it is actually Nexcube that proudly holds the current World Record solve at just 3.47 seconds! Now I'm nowhere near that speed but I find solving a 3×3 cube incredibly relaxing and helps to keep my mind working.
I found the Nexcube to not only be really modern in design, but it was smooth to move and therefore easy to
Nexcube is available to buy on Amazon.
ELF LOTTO
Now if this doesn't scream Christmas stocking filler, then I don't know what is! This festive themed lotto game is travel sized for easy portability and aimed at children aged 3 – 6 years. Focusing on matching, memory and observational skills alongside developing hand eye coordination, the winner is the first person to fill their board with matching cheeky elf characters.
Elf Lotto is available to buy on Amazon.
SEA MONKEYS
Have children who are desperate for pets but you are not on board? Well Sea Monkeys could be the answer. The Sea Monkeys Kit Mystery Egg Refill come with everything you need to top up your aquarium or start a new one. Need an aquarium too? Well, there is a massive range to chose from coming in different shapes and sizes.
Sea Monkeys are available to buy on Amazon.