Getting tidy with the Hoover HF500 Anti-Twist Cordless Vacuum Cleaner | AD – review
What do you get if you mix a busy home with two children and an incredibly fluffy cat? A lot of fluff and dirt is what and I bet there are so many parents out there that can relate. Which is why when the opportunity came up to take a closer look at the Hoover HF500 Anti-Twist – successor to the H-Free 500 – I couldn't wait to put it through its paces.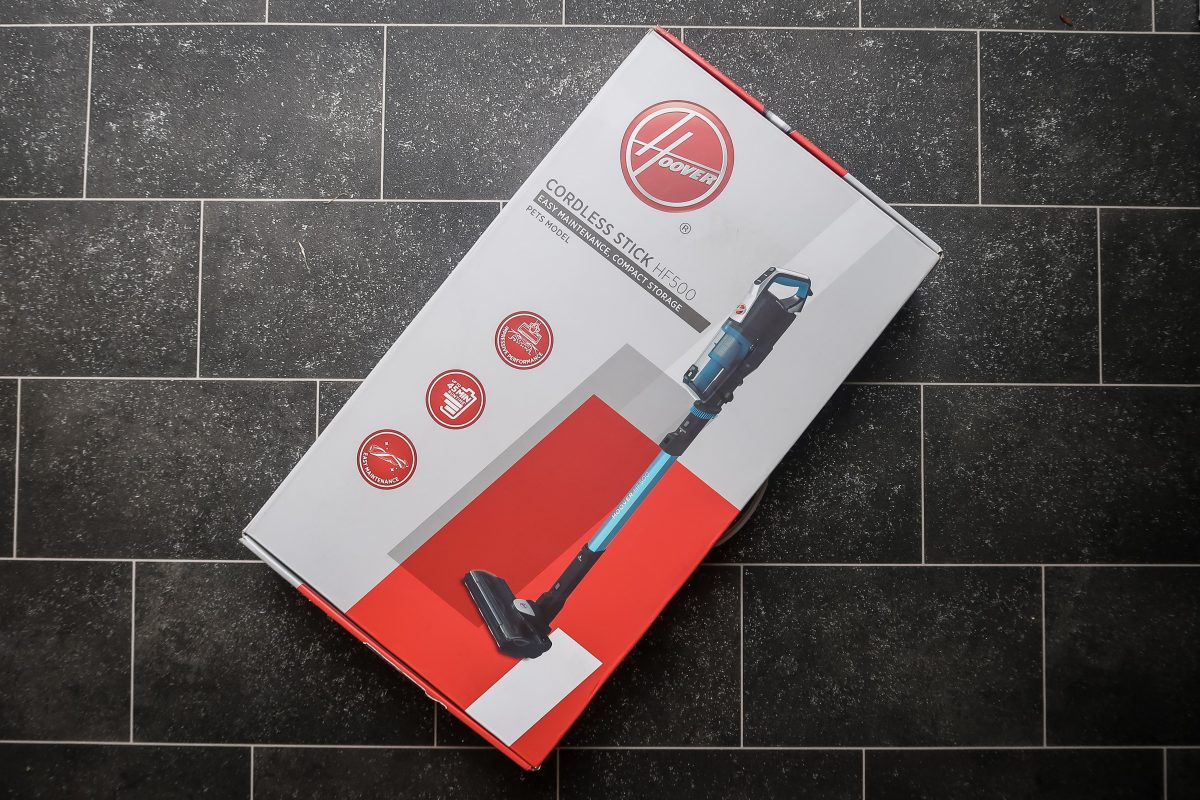 WHAT IS THE HOOVER HF500 Anti-Twist?
Well, the HOOVER HF500 Anti-Twist gives you everything the H-Free 500 gave you including Turbo boost for tougher cleaning, up to 40 minutes of power, a space saving design and a lightweight unit.
In addition to ALL that though, you get BETTER performance and suction power, a new "anti twist" floorhead which prevents hairs from wrapping around the brush, faster charging and a longer run time.
PUTTING THE HF500 PLUS TO THE TEST
With a fluffy white cat and two children that LOVE glitter, I appreciate that our home may be a challenge to vacuum cleaners, so I was very excited to see how the HF500 Plus rose to the challenge. I have to say so far, I am really impressed!
I have to vacuum at least twice and maybe even three times a day which can be a lot for a cleaner sometimes. I have no idea what the cat does while we are all asleep, but we come downstairs to fuzz and fluff all over the living room carpet which is vacuum number 1. Number 2 usually comes after school when the kids raid the craft trolly. Think paper cuttings, general mess and of course the dreaded glitter which is on steady supply in our house. Then number three usually comes at bedtime when the toys are packed away ready for a new day and our living areas get a final once over so the chaos is managed.
I'm happy to say that the Hoover HF500 Anti-Twist dealt with all the above incredibly well. It felt light and flexible to hold and it maneuvered around furniture (and children) with ease. The small head and flexible joints meant that it could slip under things really well.
Where the HOOVER HF500 Anti-Twist really came in to its own for us though was the anti-twist technology. With a long haired cat and two long haired people in our house, hair wrapped around the brush was a real issue and something that has been too much for many a vacuum cleaner in the past.
After a week of use though, I am thrilled to confirm that the anti-twist technology is living up to its name.
WHAT WE THOUGHT
If you haven't already guessed, we are really pleased with the performance of the HOOVER HF500 Anti-Twist vacuum cleaner. Practically, we do have to charge it after each full use as the battery lasts around 30 minutes on a standard mode and around 15 minutes on boost. However, this is more than enough to get round our whole house. We just need to remember pop it on charge which is very easy to do as the battery pack can be removed for convenience. Just pull it out, pop it on to charge and then pop it back in.
I also thought that the spare filter and attachment bag that comes with the HOOVER HF500 Anti-Twist is a really nice touch and helps to keep everything in one place.
Overall, this is a brilliant vacuum cleaner that has great suction, great maneuverability and is nice and lightweight with plenty of attachment for all your vacuum cleaning needs.
THE DISCOUNT
Hoover have given Tippytupps readers a MASSIVE 20% off everything on their site…permanently! Just use TIPPY20 at the checkout. This is such a good deal it's worth keeping track of the code for future purchases too.
So, what are you waiting for…..go have a look around the site today!
FIND OUT MORE
For more information you can view the whole Hoover cordless range on their website.
Disclosure: we were sent this item for the purposes of this review. As always though, all thoughts and opinions are my own.