A Mash'ems Egg Hunt | AD
You may have spotted over on my Instagram account that we were sent these rather fabulous Mash'ems eggs to use in our very own Easter Egg Hunt. We thought it would be an egg-cellent idea…. (do you see what I did there!)
A great size for little hands, these are a great option to use as a chocolate alternative in your egg hunts.
What are Mash'ems?
Squishy little characters, Mash'ems are blind balls which contain all your favourite characters. Unwrap the sphere to find a squashy character inside. The Mash'ems range is now bigger and better than ever and they are pleased to announce new collections including Batman and new waves to collect in their Harry Potter, PAW Patrol, My Little Pony and Disney Princess ranges. With 6 characters to find in each series, my two loved trying to find their favourite.
Our Egg Hunt
We were sent eggs from the Harry Potter range, but these squishy, squashy little friends come with so many options, that I have no doubt that there would be a Mash'ems to suit every child.
The Boy was thrilled to find Harry in one of his eggs whereas The Bear was devastated to find she was missing Hermione. Apparently though, it just means that we need to buy more Mash'ems eggs!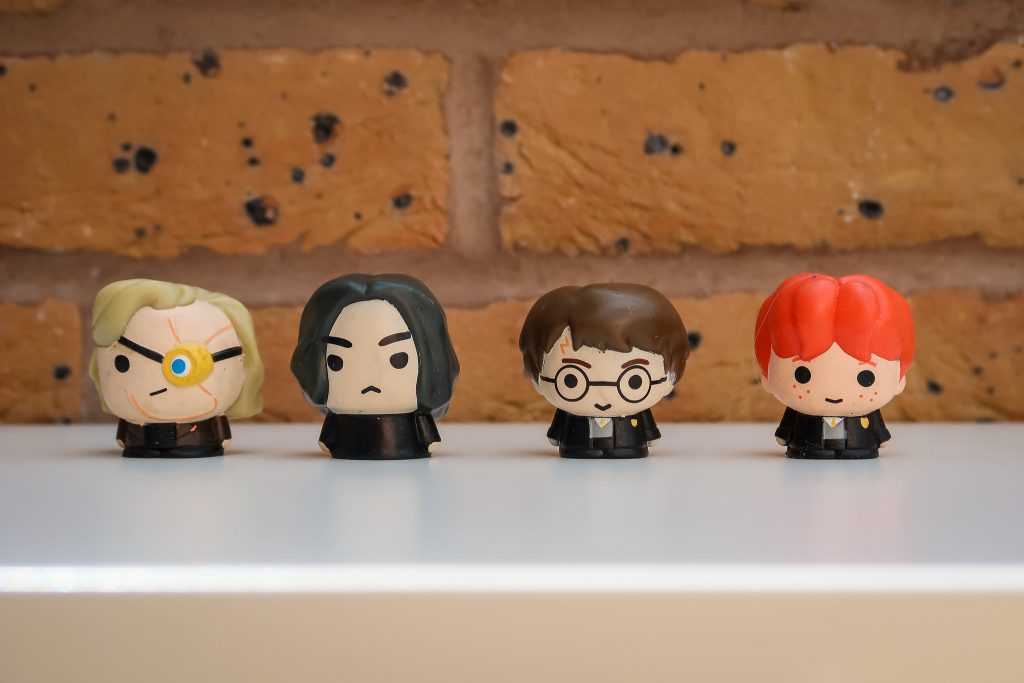 They certainly do have a squish you can't resist judging by how much my two were enjoying squeezing them.
DISCLOSURE: we were sent these items for the purposes of this review. As always though, all thoughts and opinions are my own.