Battle Ready with Dragon Ball | AD
For those of you who haven't come across it yet, Dragon Ball is a Japanese anime television series. In a nutshell it follows Goku and his friend Bulma as they set out to gather the seven wish-granting Dragon Balls across the land.
There are a number of Dragon Ball action figures which will allow you to bring Goku – along with both his friends and enemies – into your home. We were incredibly lucky to be sent a few to take a look for ourselves.
Dragon Star Action Figure
The Dragon Star action figures are from the Dragon Ball Z and Dragon Ball super series. There are 6 characters to collect and each one stands at 17 cm tall. Not only do these characters 16 points of articulation but they also come with two sets of hands meaning that little ones can spend hours recreating their favourite scenes from the TV show.
Dragon Ball Limit Breaker Figure
Like your action figures even bigger? Then how about the Dragon Ball Limit Breaker figures which stand at 30cm tall? With 5 points of articulation, they may have less than the Dragon Star Action Figures.
However, what they lack in poseability, they make up for in size as they allow you to recreate epic Dragon Ball battles on a large scale. With the 5 characters available to collect, there are a lot of battle possibilities.
Dragon Ball Evolve Figure
At the other end of the scale at 12.5cm tall, are the Dragon Ball Evolve action figures. 15 points of articulation makes them brilliant for little hands but provide hours of poseable fun.
With only 3 characters in the series, it would take you no time to complete your collection.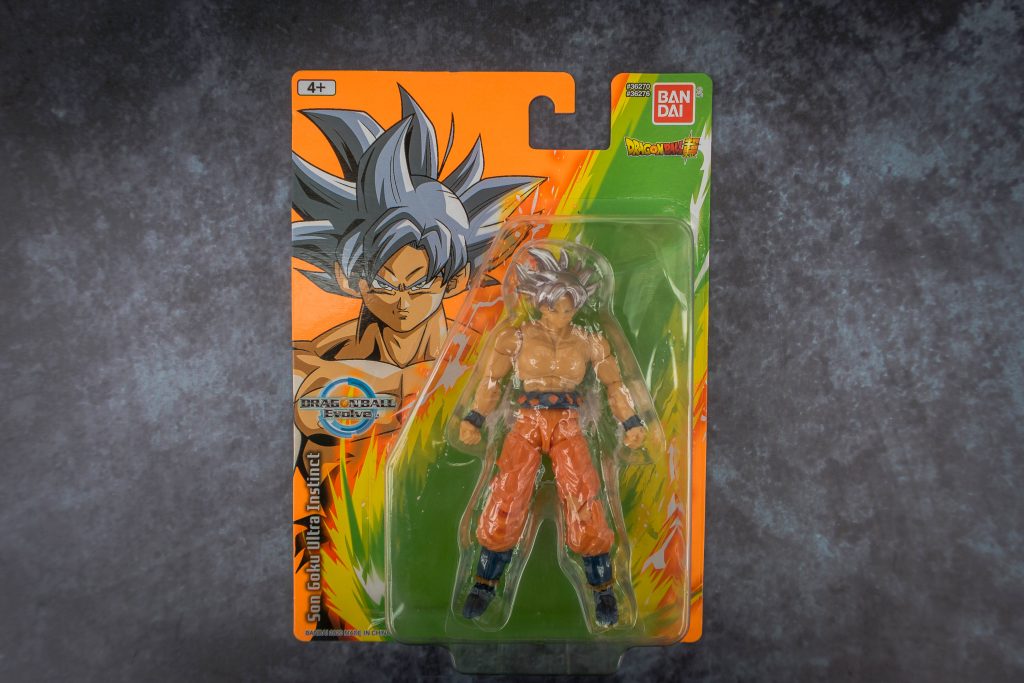 The Verdict
All of these figures are great options for fans of the show. Henry has started to really get into dolls and real-world play so he loves this. Even if they are fighting dinosaurs in our house rather than searching for wish-granting Dragon Balls.
DISCLOSURE: we were sent these items for the purposes of this review. As always though, all thoughts are my own.