Checking in to the Minnie Mouse Bow-Tel Hotel | AD
When I first saw the Minnie Mouse Bow-Tel Hotel I thought it would be the perfect fit for my rather fabulous god daughter, little did I know that six year olds would love playing with it too!
At almost 2ft tall, the Minnie Mouse Bow-Tel Hotel is suitable for 3+ and is 4 floors and 7 rooms or pure Disney delight. Join Minnie Mouse and Daisy Duck as they explore this two-sided playset which comes with a massive amount of play pieces to customise their stay.
They can ride the elevator to enjoy dinner in the dining room, relax in the bedrooms or chill in the living room and if Minnie and Daisy are more in the mood for fun, there is a slide to provide the entertainment along with a hammock and balcony in the loft.
Add in a light up reception desk complete with Minnie Mouse phrases and you have a lot of fun rolled into one Bow-Tel Hotel.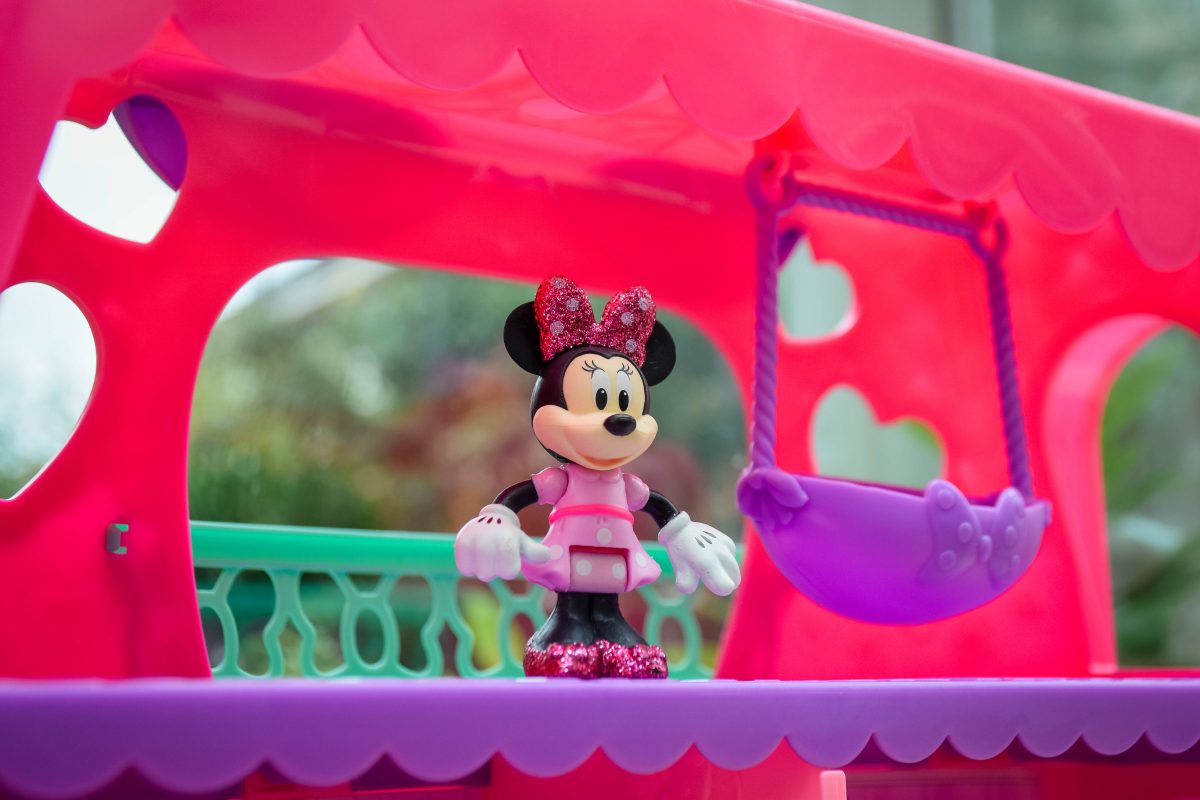 This 20-piece playset includes:
Bow-Tel Hotel, slide, Minnie Mouse bow, electronic reception desk, articulated Minnie Mouse and Daisy Duck figures, Snowpuff figure, two beds, lamp, sofa, bathtub, toilet, hammock, computer desk, table, two chairs, luggage cart, and luggage.
Phew!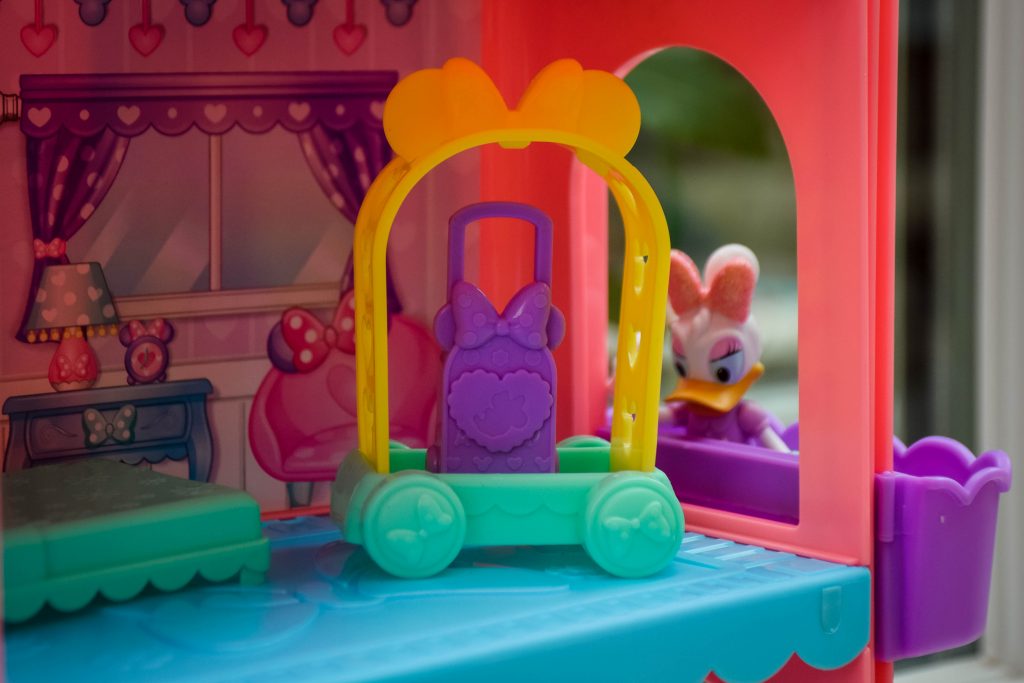 Needless to say I have a feeling that my god daughter will be getting this one as a hand me down in a year or two as I don't think the Bear will be letting it out of her sight any time soon!
Either way, I have no doubt this will be well loved for years to come.
The Minnie Mouse Bow-Tel Hotel has a RRP of £59.99 and is available to buy from Argos now. It would be a fabulouse showcase gift for little ones this Christmas. (Yes I know, I did it. Mentioned the c-word in September!).
DISCLOSURE: we were sent the Minnie Mouse Bow-Tel Hotel for the purposes of this review. As always though, all thoughts and opinions are our own.