Learning Fun with Hey Duggee | AD
Not only is Hey Duggee one of the kids' favourite cartoons, but it's one of mine too. Fab animation, jokes that work on different levels and Alexander Armstrong: what's not to love.
So, when we were offered the chance for a little sneak peek at the new Fun to Learn Hey Duggee magazine I was interested to see the Hey Duggee take on the magazine market.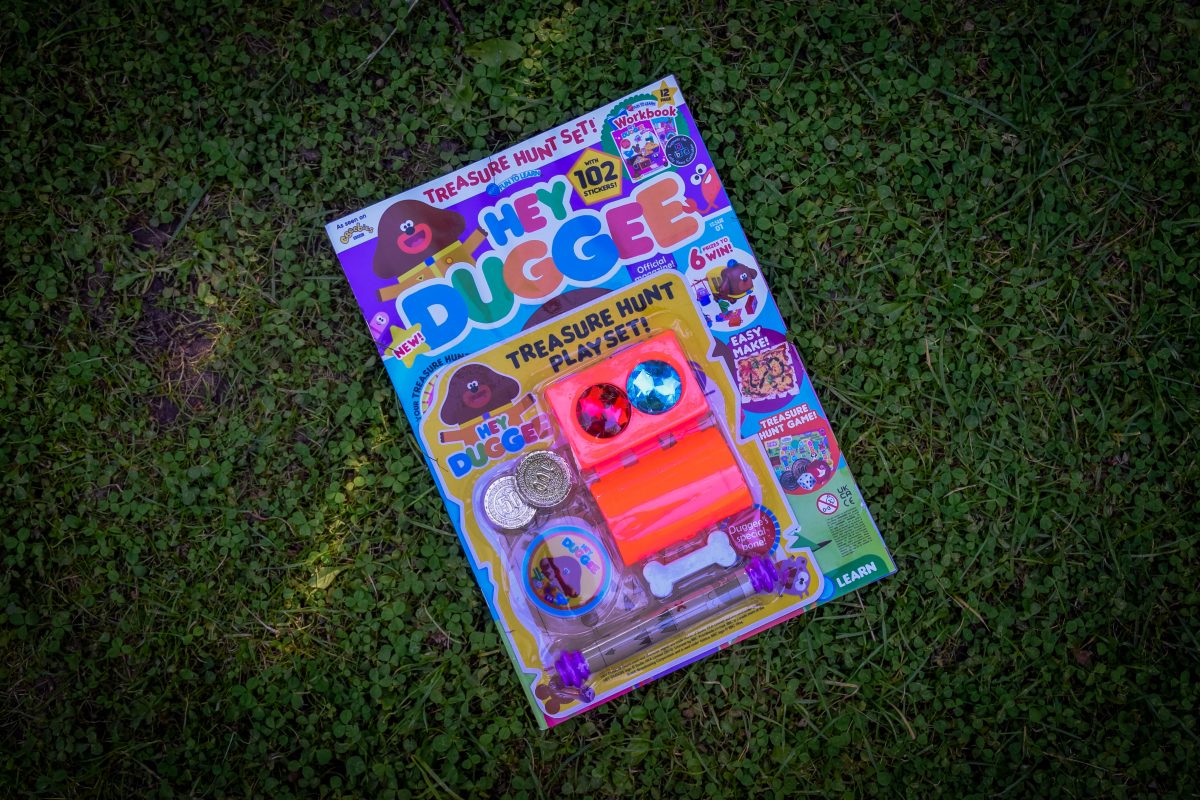 I love the fact the magazine targets all children rather than just going down a gender route. I think it's something that the cartoon does incredibly well and therefore it was nice to see that shine through here too.
Not only were there the usual activities, crafts, puzzles, games and competitions but I also loved the Hey Duggee workbook. Designed to encourage some early learning skills practice, the workbook covers numeracy, literacy, find motor skills, problem solving (Henry particularly like the jigsaw stickers!), problem solving, and deduction skills.
It was a little young for the Bear who is heading into Year 2 in September (though she did love helping her brother with the colouring), but Henry loved it. At reception age, it consolidated everything he's been working on this year. Something I know first-hand seeing as I spent most of it teaching him at home at the kitchen table!!
I love the learning; the kids love the games, and we all loved the treasure hunt set which came with the magazine. At lot of the time the gift that comes with a magazine seems like a disconnected after thought. In this case though, the treasure set is referenced throughout, not only in an activity but also in a treasure hunt badge reward on the last page.
This was an utterly brilliant touch that had my two running around the garden telling me that they had earned their treasure hunt badge.
Overall, I was really impressed with the Fun to Learn Hey Duggee magazine and one that I will be keeping my eyes open for in the supermarket for a little treat.
DISCLAIMER: we were sent the Fun to Learn Hey Duggee magazine for the purposes of this review. As always though, all thoughts and opinions are my own.