Retro Fun with Flair | AD
Toys have changed a lot since I was a kid in the 80's but there are a handful that have stood the test of time. We were recently sent some items that took me down memory lane and I was thrilled to be able to introduce the kids to some of the toys from my childhood.
Plasticine
I loved Plasticine as a kid and as soon as I opened the box and the smell hit me, I was immediately transported back to our kitchen table as a child. My town have a wonderfully creative imagination and so I knew that they would love this. I wasn't wrong.
First up is the classic Plasticine Tool Box which is available to buy from Amazon. It is a fabulous starter kit and includes everything you need for your own Plasticine creation including 7 classic colours, 5 shape cutters, a cutting tool and a roller. All packed together in a handy carry case.
To say that my two had fun with this is an understatement and I've already ordered some Plasticine for their stockings to replenish their supply.
One thing I had forgotten about Plasticine is that is never dries out! The Bear was thrilled by this as her creations still stand proud in our living room window weeks later.
The second Plasticine item we were sent were Plasticine Noodles. These are new to me but absolutely awesome. Each themed pack contains the bright and beautiful Plasticine colours we know and love as well as three pictures.
Plasticine Noodles play on the classic Plasticine shape, you peel away strips to then follow the lines found on each of the pictures. This is brilliant and honestly kept my two captivated. I could see them working hard on following the lines and at 4 and 6, it was amazing practice for their hand eye coordination.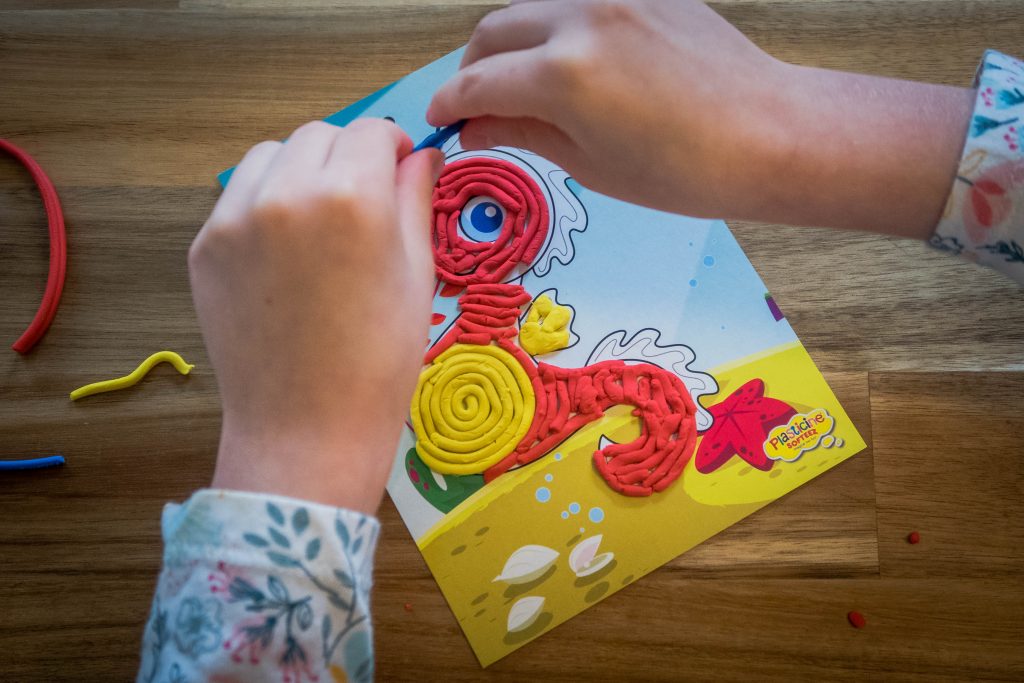 Fantastic stocking filler size, these are a brilliant option and are available from independent toy retailers.
Mini Delices
Mini Delices 4-in-1 Chocolate Workshop and the Mini Delices Mini Eclairs Workshop which were so much fun. My kids are choca-holics so they headed straight for the 4-in-1 Chocolate Workshop which was just so much fun.
With a wide range of moulds available, you can make mini chocolate hearts, stars, bears, lollies and sweets. Wrap them in foil, mini bags or small gift boxes, my two had the best time
What I really liked about this kit was the bain-marie pot. I was unsure whether it would actually melt the chocolate at first, but it really works! A grown up needs to add hot water to the base and then all chocolate added to the pot melts ready for adding to the moulds.
As they were creating their mini delicacies, I melted more chocolate on the stove and added it to their pots to keep warm. It was messy, sweet and so much fun! Not only has their creations served us well in treats for the past few days, but we've also dropped off some sweet gifts to friends.
I will be honest and say the stand itself is a little surplus to requirements, only really serving as a stand. Also, how pink it is can be a little off putting for boys who will get as much enjoyment from this set as girls. My son certainly did! However, all the accessories are brilliant, and we look forward to using them time and time again.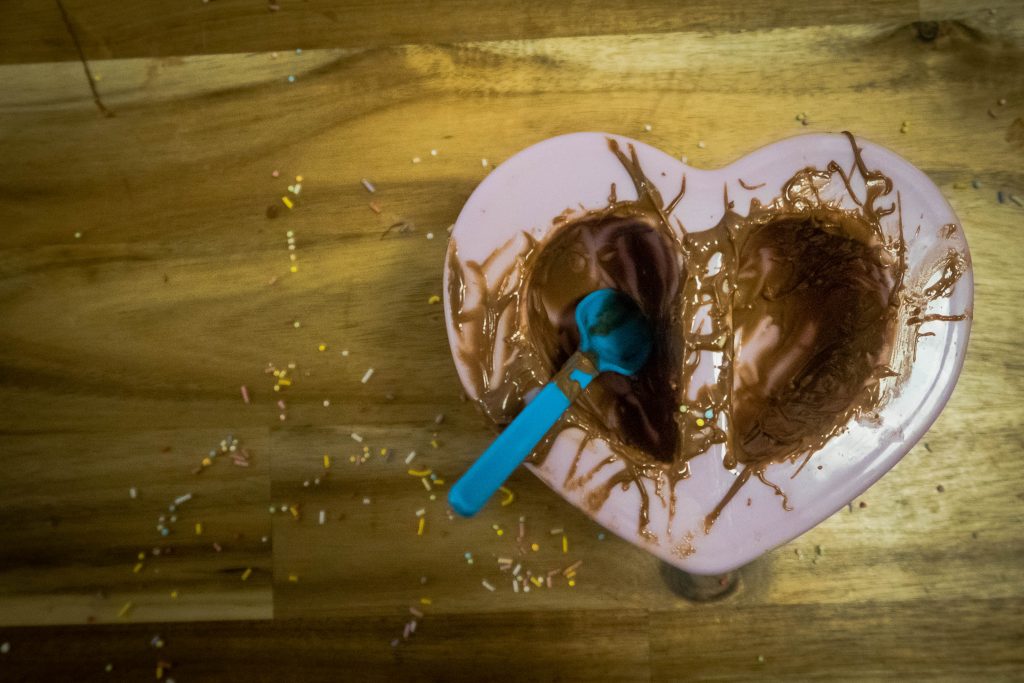 The kit includes:
1x workstation with turntable and heart display area
1x bain-marie
3x chocolate moulds
2x sprinkle containers
1x bowl
1x mini brush
1x mini spoon
1x mini tongs
1x mini serving spatula
6x reusable lollipop sticks and 6x reusable flat sticks
3x mini gift boxes
6x foil chocolate wrappers
12x lollipop cellophane gift bags.
Basically, just add hot water, chocolate and decorations!
Plenty for little ones to launch their dining room table chocolate business!
DISCLOSURE: we were sent these items for the purposes of this review. As always though, all thoughts and opinions are my own.