Staying Active this Autumn with Jump-It Wipe-Out
AD | gifted – Who remembers Wipe Out from TV? We've recently been enjoying old repeats as a family and the Boy especially loves seeing people stack it on the course. Which is why when I found out that the last item in the Stay Active campaign was the Jump-it Wipe-out, I knew my tribe would have a great time having a go.
What is Stay Active?
If you've not been following the campaign, Stay Active is a range of family-inclusive toys from Character Option's that can be played both inside and outside whilst having great active fun. It's a brilliant campaign that is working hard to get families to step away from screens and get active together instead. They believe that by becoming more active, we can all fight against obesity while working on our mental health. I could not agree more which is why I was so happy to get involved.
More from the Stay Active Campaign
What is Jump-It Wipe-Out?
This looks so much fun just from the box and when you get it out, it doesn't disappoint!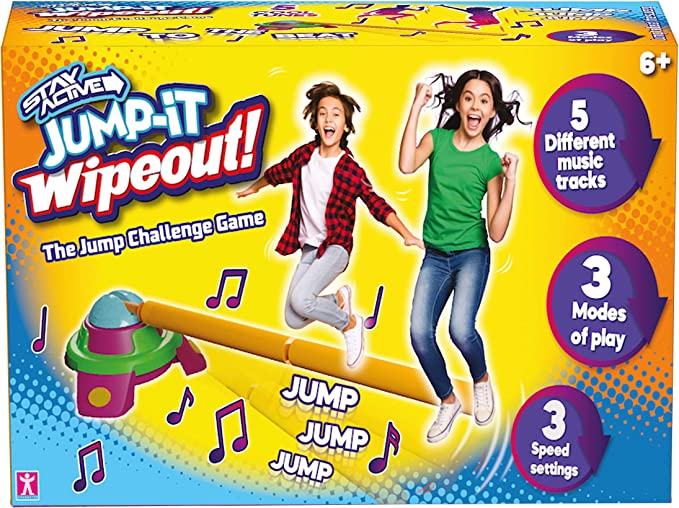 Based on the activity from the TV show, Jump-it Wipe-Out is a fast and fun musical jump challenge fitness game. Participants try their luck against the sweeper as you jump over its bar and fight to stop yourself being wiped out.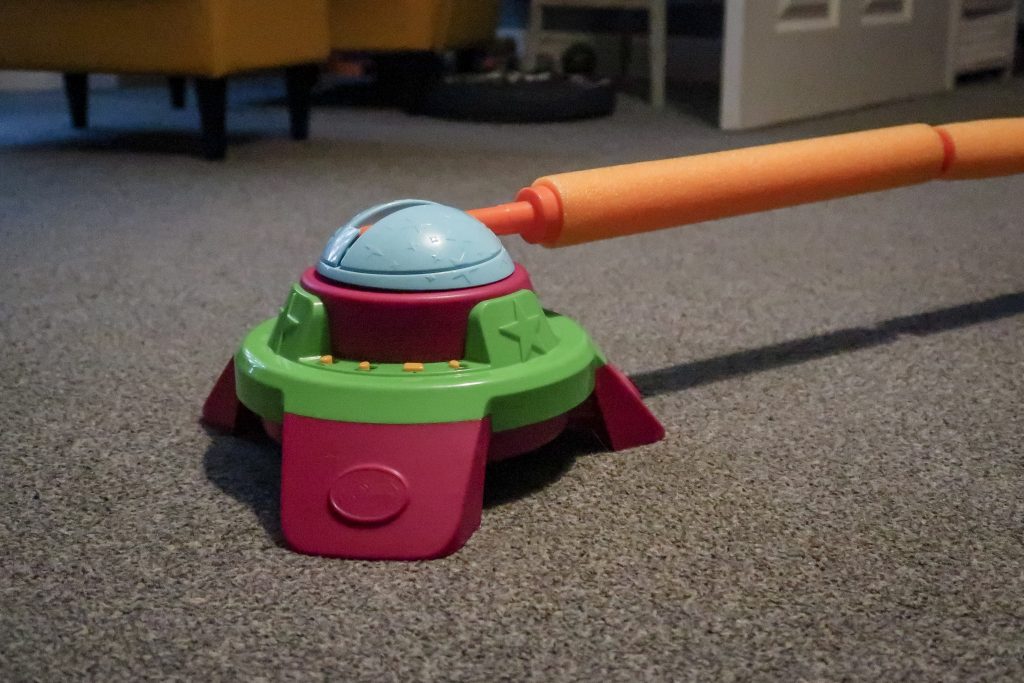 The Stay Active Jump It Wipeout has three modes of play built in and five different music tracks:
Normal Mode: jump against the clock for a set time at a set speed of low, medium or high.
Challenge Mode: not for the feint hearted as in challenge mode the sweep jump bar speed increases as you jump faster and faster!
Reverse Mode: how good are your reflexes? You'll need them in reverse mode as the sweep jump bar will randomly change direction.
The game takes 6x D batteries to operate which are not included in the box so just be aware of that if you are thinking about this as a Christmas gift.
What we thought about Jump-It Wipe-Out
What I love about the Stay Active range is that we enjoy the toys in the range as much as the kids do. The Jump-It Wipe-Out especially so as both hubby and I used to love watching the show together.
A lot of fun, the Jump-It Wipe-Out had us big kids laughing and the kids squealing in delight. And trust me, after 20 minutes jumping over that bar, your legs and bum will feel it!
Wipe-out Jump-it Wipe-out is OUT NOW at Smyths Toys.
DISCLOSURE: we were sent the Jump-It Wipe-Out for the purposes of this review. As always though, all thoughts and opinions are our own.

–