Taking Aim with K'Nex | AD
Henrys got to the age now where he LOVES building things. As in LOVES it. What's key for him though, is that he also loves to play with his creations too which means that not only do they have to be fun and engaging to build but they have to be sturdy enough to play with afterwards too.
So, when we got the opportunity to take a closer look at K'Nex, I was keen to give it a go. With a description which says:
"K'Nex is a is rod & connector building system that lets you build big and make it move."
Needless to say, that sounded RIGHT up Henry's street.
THE K'NEX K-FORCE BATTLE BOW
We were sent the K'Nex K-Force Battle Bow to take a closer look at and I have to admit it looked pretty impressive at first look. An opinion which was reinforced by the boys excited squeal as soon as he set his eyes on it.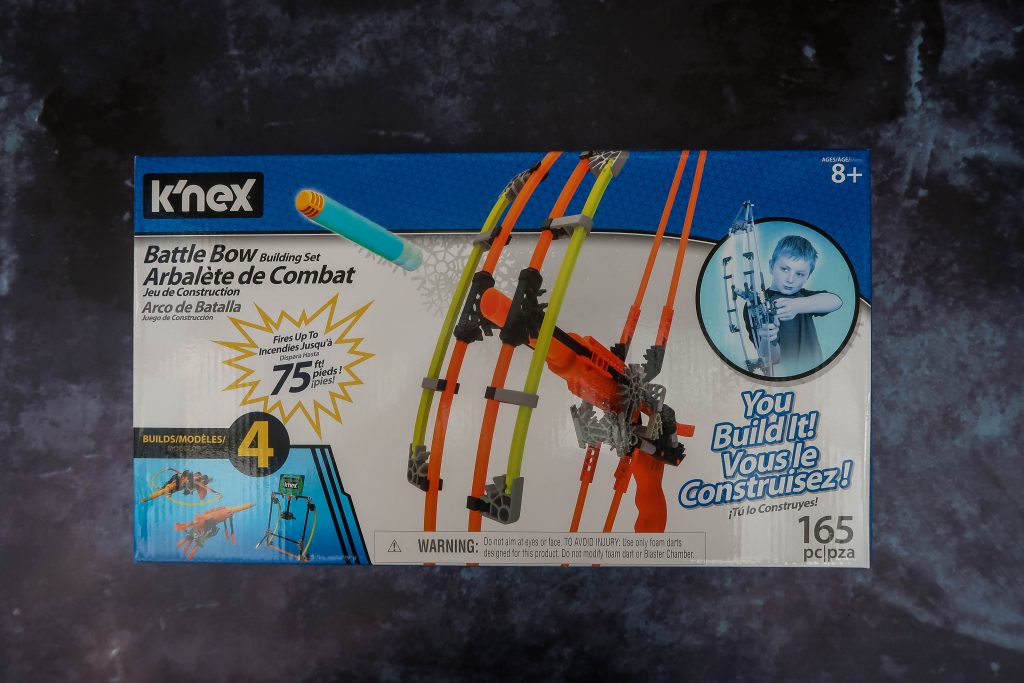 The fact that the K'Nex set works on two levels, is brilliant. With 165 parts, kids can follow the manual or use their imaginations to build their own creations. The set comes with the option to build four different blasters but we went straight for the bow which just looked amazing.
I especially liked that pretty much all of the pieces are constructed flat and then clicked together to form 3D shapes. This worked especially well for younger children and I could literally see the light bulb going on for Henry as his bow started to take shape.
And for a young boy who has recently developed a fascination with shooting things, to say he was obsessed with this bow is an understatement. The set includes 5 foam darts which can be fired up to 75 feet. What was a particular bonus is that they don't hurt when you are shot in the butt – something I can attest to thanks to a rather impressive shot made by the boy.
THE VERDICT
If you haven't guessed, this set was nothing short of brilliant. Although 8+ in recommended age, Henry loved it and was fantastic at helping me find all the pieces and join them together. The simple "click" technology meant that it was easy even for his little hands.
Don't get me wrong, the K'NEX K-Force Battle Bow is complicated to build, but the instructions break it down into an easy step by step process which meant the boy and I managed to follow it easily. Even with a 10-decibel big sister causing the usual mayhem in the background.
It does all the usual amazing things you would hope a construction set brings such as hand-eye coordination, fine motor and problem-solving skills but with a fabulous dash of imagination and fun too!
DISCLOSURE: we were sent the K'Nex K-Force Battle Bow for the purpose of this review. As always though, all thoughs and opinions are our own.