The Grinch: Christmas Adventures | Nintendo Switch
AD | review – not only is The Grinch The Boy's favourite Christmas movie, but it is actually one of his favourite movies full stop. It certainly doesn't have to be Christmas to watch it in this house! So when we heard The Grinch: Christmas Adventures was lunching last week on October 13th, I knew a certain little man who would love to take a closer look!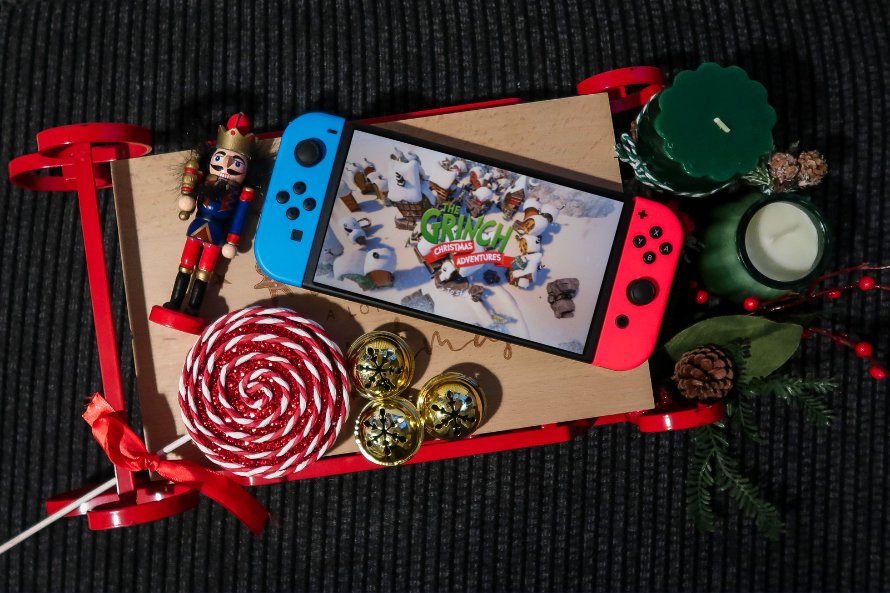 The Premise of the Game
The Grinch: Christmas Adventures is a 2D platform game that has you controlling The Grinch and Max as they work to steal the gifts from the people of Whoville and ruin their Christmas. Players can switch between The Grinch and Max as they collect puzzle pieces and unlock new abilities to help along the way, including a Santa disguise for stealthy sneaking and a snowboard for faster travel between locations.
What we thought about The Grinch: Christmas Adventures
This is such a great game for kids. Not only are the graphics bright and beautiful but the characters are already familiar and well loved. The simplicity of the 2D platform structure of the game makes the gameplay each to navigate for younger players.
I also loved that the instructions were both visual and audio. I don't want to know how many times I have grown frustrated by games that have pages and pages of writing which has to be read at a speed which is beyond my 7 year old's current ability. With The Grinch: Christmas Adventures though, all the text is narrated which means he can easily follow and read along with the action.
And what about the kids? Well, in Henry's words:
I give this 1000 thumbs up! I like it because of the Grinch and because you get to go on so many adventures.
We'll you can't say better than that can you?!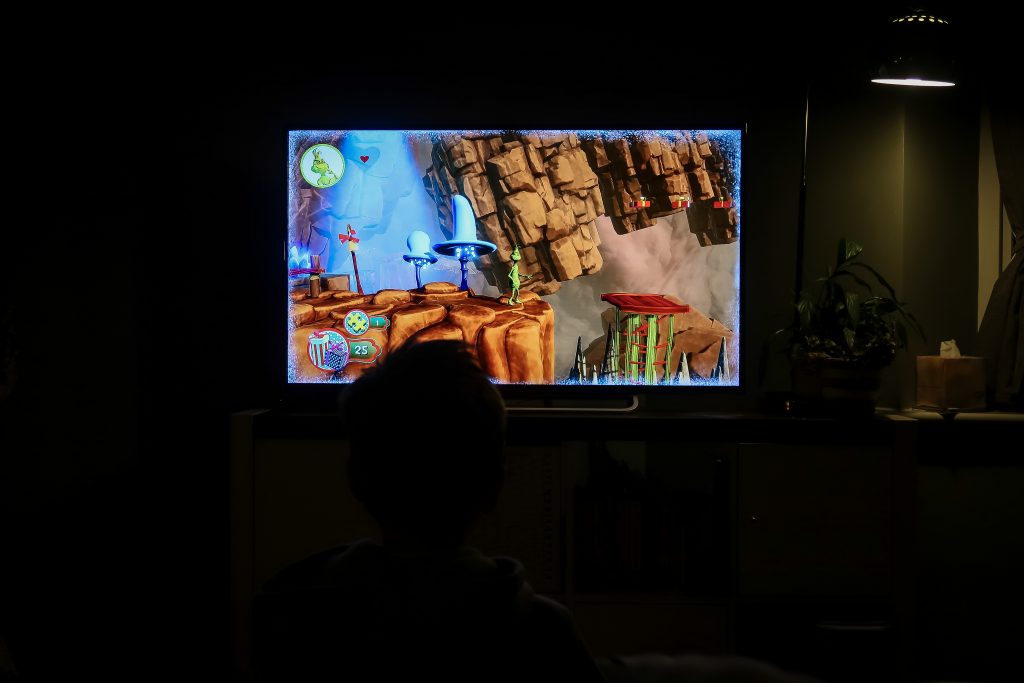 The Grinch: Christmas Adventures is available to purchase from Amazon (affiliate link).
Disclosure: we were sent a download code for this game for the purposes of this review. As always though all thoughts and opinions are our own.