Camping in 2021: hitching up and looking forward to a good year | AD
It's official. Self-contained accommodation opens in Wales TODAY and we could not be more excited. With camping season now upon us, I've been looking at 1001 campsites as we plan to spend as much time as possible in our caravan.
I've spoken about what we love about our little caravan a few times now, but something I've not mentioned yet is just how much longer the camping season becomes when you're camping in a caravan. Not just the fact that you can get out and about in any kind of weather, but also the fact that you can camp for longer. In our tent we would usually start looking for sites in late May and take it up to the first weekend in September at the latest. However, in the caravan, March to October (and even beyond if we're feeling brave) becomes a possibility.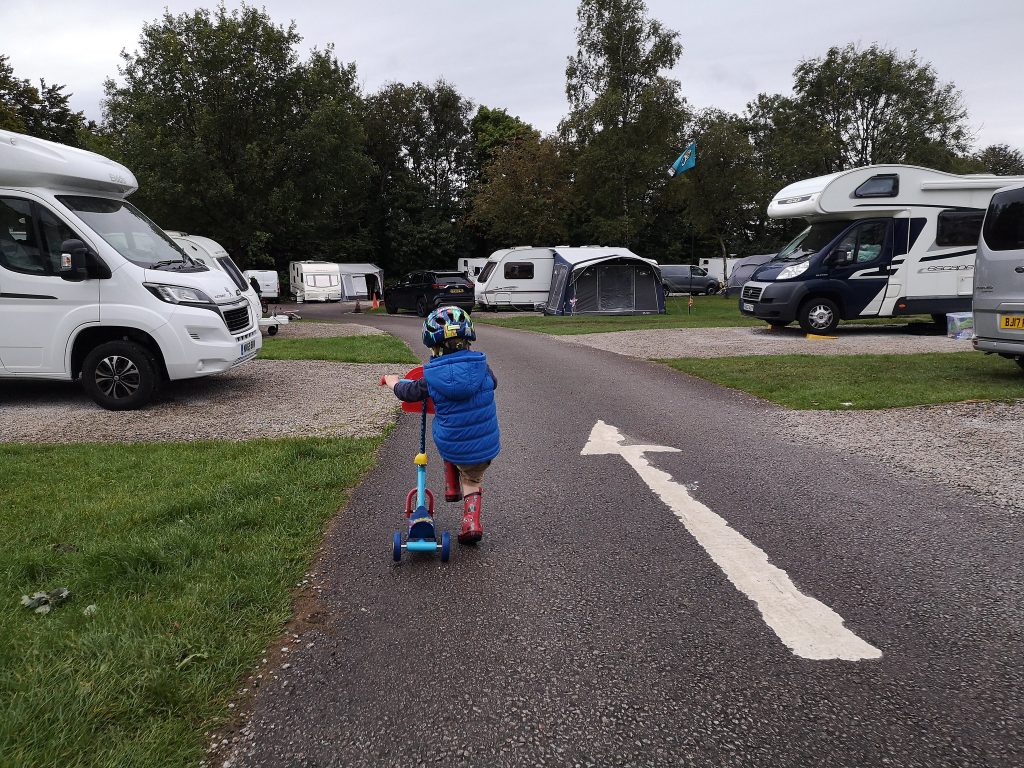 So, with all those extra months now at our camping season disposal, I've been scouring the Caravan and Motorhome Club website to find some club sites to keep my eye on for 2021! Here's what I've found.
For a little bit of culture
If you follow this blog, then you know we are partial to a Nationl Trust property to two so, I was very excited to notice there was a site very close to Tredegar House and brilliant transport links.
The Tredegar House Country Park Caravan Club Site is also a Tourer Explorer site, which is brilliant for little ones who love outdoor adventures.
On a similar theme, Chatsworth House also have a camping site on the Chatsworth estate which looks amazing!! Sadly though, it looks like they're already full booked for 2021, so I'll be keeping my eye on that one for 2022!
Staying national
As we live in Wales, Snowdonia National Park is a go to for us. With stunning scenery. beautiful beaches and wonderful heritage sites at every turn, we know that it's a part of the country we are always going to enjoy visiting.
The Coed-Y-Llwyn Caravan Club Site looks like such a lovely site to explore a gorgeous area of Wales and we have it firmly on the list for when we head back down that way later in the year.
Great for woodland adventures
I love the look of this site in Kendal. Kendal Caravan Club Site is actually set within National Trust woodland and looks nothing short of magical complete with ruins and rivers running through it. If this isn't the perfect setting for some childhood adventures, then I don't know what is!
One for the wish list
Dunnet Bay Caravan Club Site looks nothing short of stunning. Just look at those views. However, considering that the map tells me that it's a 9.5 hour drive for us, this is definitely one for the wish list. For a year when the kids are older and we're able to really enjoy a touring holiday with multiple stops. And if you live closer than me? Then I am so jealous, go book it!
One thing these sites all have in common is that they're all based in nature and have plenty of room where the kids can run free. We're always looking for locations with plenty of space set in landscapes that will inspire them, so if you know of any that you think we will love, then please let me know in the comments below so I can check them out!
DISCLOSURE: this is a sponsored post in partnership with the Caravan and Motorhome Club. Thank you for supporting the posts which make this blog possible.