Trawsdir Touring Caravans and Camping Park | Gwynedd
It was April, the sun was shining, and the camping season was calling to us. There was only one thing for it really, time to head out on our next adventure.
As the country started to reopen to self-contained accommodation, we found ourselves on the Cardigan Bay coast. Or more specifically on a rather big hill at Trawsdir overlooking some stunning views.
Trawsdir Touring Caravans and Camping Park sits on said hill just a few miles outside Barmouth. It is close enough to still get involved in everything going on in town should you want to, but still far enough out for it to feel very rural.
ABOUT OUR STAY AT TRAWSDIR
As soon as we arrived, Keith the site manager was on hand to give a very warm welcome and get us booked in. The kids were chomping at the bit to get out of the car and on spotting the (rather delightful) park, they ran off like feral animals who had been caged for the past 3 years rather than the modest 2 hours it took for us to arrive at Trawsdir.
We were thrilled to discover that our pitch was not only flat and well serviced with well-maintained electric access and water tap, but it was also right next to the park. This was particularly exciting as it meant that supervision of said feral children could be done from the comfort of our pitch. Preferably with a hot brew (or cold wine) in hand rather than stuck in an endless cycle of pushing them on swings over and over (and over!) again.
Although I am joking (I promise they weren't completely feral), I will say there is a real family feel to Trawsdir Touring Caravans and Camping Park that made us all feel comfortable. So much so that when it came to leaving, the Bear was in tears at the thought of going home.
Before we got to that stage though, there was plenty of exploring to be done. First up was the beach which is accessible via their sister site Caerddaniel just down the road. Beautiful and sandy, the location is nothing short of stunning. However, seeing as it was also mid-April in overcast Wales, it was also bloody freezing.
Everyone was in good spirits though and had a great few hours exploring the beach. Getting soaking wet and bracing ourselves for the steep walk back up the hill to our site.
WHERE ELSE DID WE VISIT?
There is a massive amount to do out and about in Cardigan Bay. On this occasion we found ourselves back at Harlech Castle which is a lovely way to spend a few hours. There is not enough there to fill a whole day, but it's worth booking a slot to drop in just to enjoy the views.
We also explored the Rhaeadr Nantcol Waterfalls which were stunning. I have no doubt we will be heading back to when we are next in the area.
WHAT WE THOUGHT
We really enjoyed our stay at Trawsdir Touring Caravans and Camping Park and the team there could not do enough for us.
The welcome was warm, the shop was well stocked, and the location was brilliant. With a park on site to keep the kids happy and good-sized flat pitches, we were very happy campers.
We can't say much about the shared facilities as they were closed when we visited. Judging by the standard across the rest of the site though, I would have high expectations.
WOULD WE STAY AGAIN?
Absolutely. In fact, we are already booked in to head back to the site in July. By then it will hopefully be a lot warmer to spend our days at the beach.
LOCATION
Trawsdir Touring Caravans and Camping Park, Llanaber, Barmouth, Gwynedd, LL42 1RR.
OUR TRIP IN PHOTOS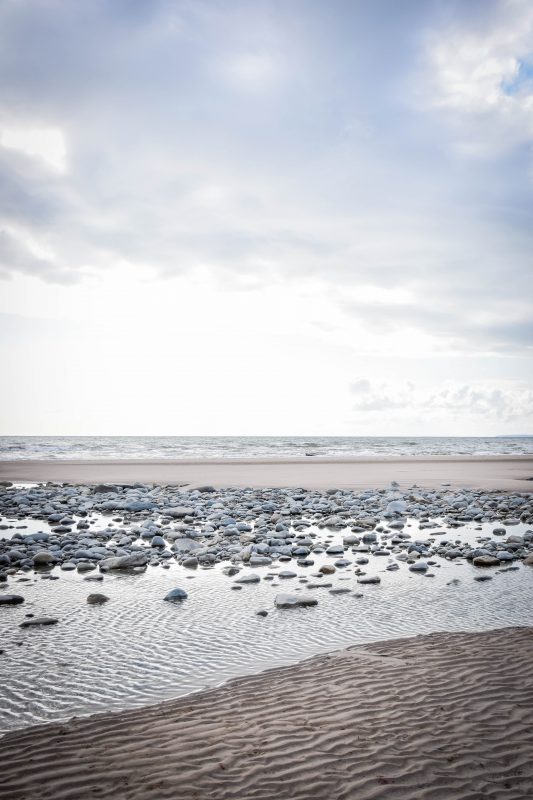 LOOKING FOR OTHER PLACES TO STAY?
I can recommend both of these…..