Biddulph Grange Gardens
When at a loose end, we often take a browse at the National Trust app to find new places to explore which is exactly how we first discovered Biddulph Grange Gardens.
Since that first time. we have visited in both the winter and the summer and without a doubt, there is something new in every season. So much so that we have it on our to do list to head back in September this year to see the autumn colours explode and hopefully catch the dahlias in full bloom.
EXPLORING THE GARDENS
With a description of "a masterpiece of Victorian garden design – a quirky, playful paradise", we didn't quite know what to expect. What we found was a garden which was perfect for childhood adventures.
Beautifully designed, each path is a treat to be uncovered with tunnels, stepping stones and beautiful buildings to be discovered at every turn. Fresh from our latest visit which we enjoyed today, here are some my favourite parts of this incredible garden. nb please note that some of the images used in this post were taken January 2022 and some were taken in July 2020. I'm sure you'll be able to tell the difference!
THE LAKE
The lake at Biddulph Grange Gardens provides a stunning setting which offsets the house and formal gardens perfectly. The kids were drawn to the water in the way that children are, and they enjoyed trying to convince the moorhens to come closer. Needless to say, they did not!
THE STUMPERY
I never knew what a stumpery was before visiting Biddulph Grange Gardens but I have to say it's a spectacle. The texture it gives is enough to fire up every photographers lens!
At Biddulph this takes the form of oak tree roots that have pathsways leading down in and around them. The experience is utterly immersive and gives it the touch of the magical. I loved exploring the pathways let alone the kids.
CHINA
I'm not sure there are words to describe China in Biddulph Grange Gardens. We thought we had done most of the gardens before the kids asked to take another way around the paths. We had time so were happy to go again, when we took a right we missed before and ended up in what felt like another place and time.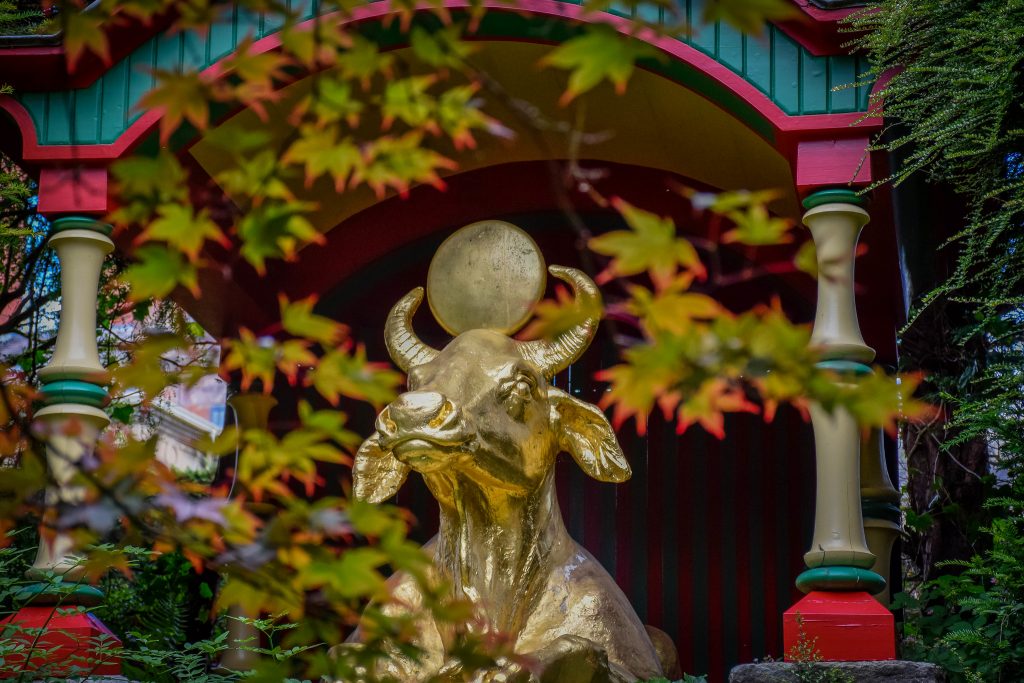 To say the kids were delighted is an understatement. And the fact that when they explored the pagoda, they found a 'secret tunnel' made their day. The tunnel led to stepping stones, which led to a little brook and a rockery.
SOMETHING SPECIAL
Overall, Biddulph Grange Gardens is a real treasure that will fuel the imagination of any young explorer. We were all captivated on our first visit as we discovered something new around every corner and we have enjoyed every visit since.
Where else can you find Chinese landscapes, a glen, an Italian garden and Egyptian court alongside Victorian features all within the same garden?
To say we were all charmed is an understatement.