Getting Organised: the key to achieving your goals
So, the last few weeks I've been speaking a lot about goals and targets for 2018 along with everything I hope to achieve, both for the blog and in my personal life. How it's time to move onto the how. Just how am I planning to do all of this?
Well, here's a few of the tools I use. I'm a planner and I love to be organised, therefore organisation is definitely the number one weapon in my armory when it comes to achieving what I want.
Once I know what I want to achieve, then I start working toward that. To help me, I use 2 planners each day.
A BUSINESS PLANNER
This planner holds a monthly view for me to plan in posts and any other work that I have. I also use the following 4 'notes' pages to: (1) track potential topics for that month, (2) keep track of reviews I've commited to and plan to complete that month, (3) ideas for new posts, and (4) all freelance work I have on that month.
This is when everything then goes into….
A DAY TO DAY PLANNER
My daily planner is niknamed 'the oracle' as it genuinely holds everything! It tells me where we need to be day to day as a family, as well as holds my to do list. Everything from when the online shop is going to be delivered, to all the things I need to do that week to deliver any planned articles. Things like taking and editing pictures, scheduling social and going back to clients. There's a reason these pictures show March, as the next two months are already rammed full!
A TABLET OR MOBILE DEVICE
I do a lot of work on my mobile phone, especially everything social day to day. Unfortuantely though, my fingers get a little cramped after a while and I worry about RSI moving forward. Therefore, there are time where I need something a little bigger. For this I use a tablet.
Things like updating spreadsheets, checking my account, drafting posts, or jotting down ideas. These are all things which I find a little more difficult on a phone, but not something I want to drag out and set up the laptop for every day.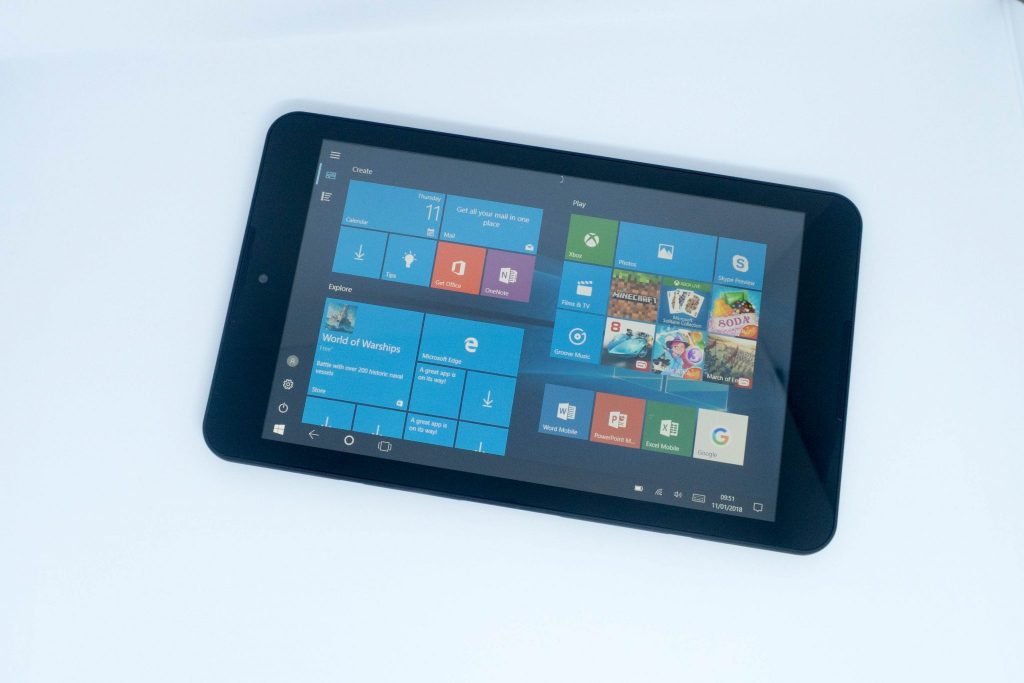 I tend to work without interruption in the evening once the kids are in bed, which is when the laptop comes into it. For anything during the day though, a tablet is perfect for just picking up and putting down on and off.
So there you have it, my top 3 things I use to every day to help me keep on top of everything. The number one thing I am always asked, is how do I fit it all in. Well – as you can see – the key for me is just able being organised. By considering in advance what I want to achieve and jotting down ideas as to how I plan to do that, it helps me in turn put that into a daily / weekly to do list.
WHERE I GOT IT
Business Planner – available from Paperchase
Day to day planner – available from Paperchase
Linx 8″ 32GB WiFi Tablet – available from AO
DISCLOSURE: this is a collaborative post