A New Design with Logojoy
So, it's a new start and 2018 promises to be a good one if I am willing to work for it. I've already spoken about my 2018 blogging goals, but the truth is that blogging is only part of what I do. I am also a freelance writer and freelance photographer. This means that I copywrite content for companies and brands as well as ghost write on their blogs whilst also providing photography services.
One thing I've never had for that part of my business is a brand. I have the tippytupps name and my own name, but no logo as the "mummy – wife – wannabe runner" thing isn't quite what I'm looking for when I want to promote my freelance career. So, when the team from Logojoy got in contact to try out their logo creation service, I was eager to give it a go.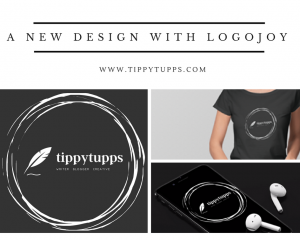 THE SERVICE
You start creating your Logojoy logo by putting in the name of your company, and then choosing 5 or more logos that you like from their list. You then move onto choosing the colour scale you like. I chose a classic black / white / grey option for a professional finish. The next step is to add in an optional slogan or tagline to be included if you would like one. I went with the service I provide, which is writer, blogger, creative.
The next step is to choose some symbols that relate to your business. For me, I chose those related to writing or photography as this is at the core of what I do. And that is literally it. 5 simple steps and then what the service does is generate a HUGE list of options for you to choose from. The idea is that you choose the one you love most, and then once selected you can edit it until it's perfect. Update the font, change the colours a little etc. You can make as many little adjustments as you like until you have it exactly how you want it.
Once done, you can purchase your logo and receive your logo files ready to use including eps, pdf, png and svg.
THE RESULT
I have to say, I love it.
I wanted it simple, yet professional looking. I wanted it to clearly communicate the service I was providing but still have a little style about it which I think I got. I played with the fonts a little until I was happy and also the colours as the original grey that was generated was a little too light and I wanted higher contrast.
THE VERDICT
I love the service that Logojoy provides. It's quick, easy and gives stylish and professional looking results. I also loved the fact that once done, you get a little preview of what your design would look like in practice.
Overall, I would say if you were looking for a quick and easy process to generate a logo that suits the needs of your business, then it's definitely worth checking out Logojoy. The sheer volume of options generated for you leaves me in no doubt that you would be able to find something that you love.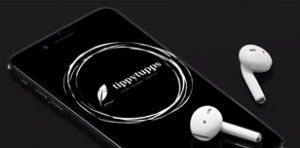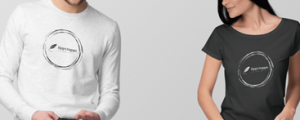 DISCLAIMER: I was provided with this service in return for my honest review. As always though, all opinions expressed in this post are my own.