Crush the Core with Goo Jit Zu | AD
If you have a young child – especially a boy – then the likelihood is that you have heard of Goo Jit Zu. These Heroes of Goo Jit Zu are already the squishiest, stretchiest and gooiest action heroes ever and now they have just had an upgrade!
WHAT'S NEW
Heroes of Goo Jit Zu have returned and now are in Goo Shifters form. Crush their inner Core to activate their "Goo-formation" and release their inner power. Squish and watch as the Goo inside their bodies changes colour.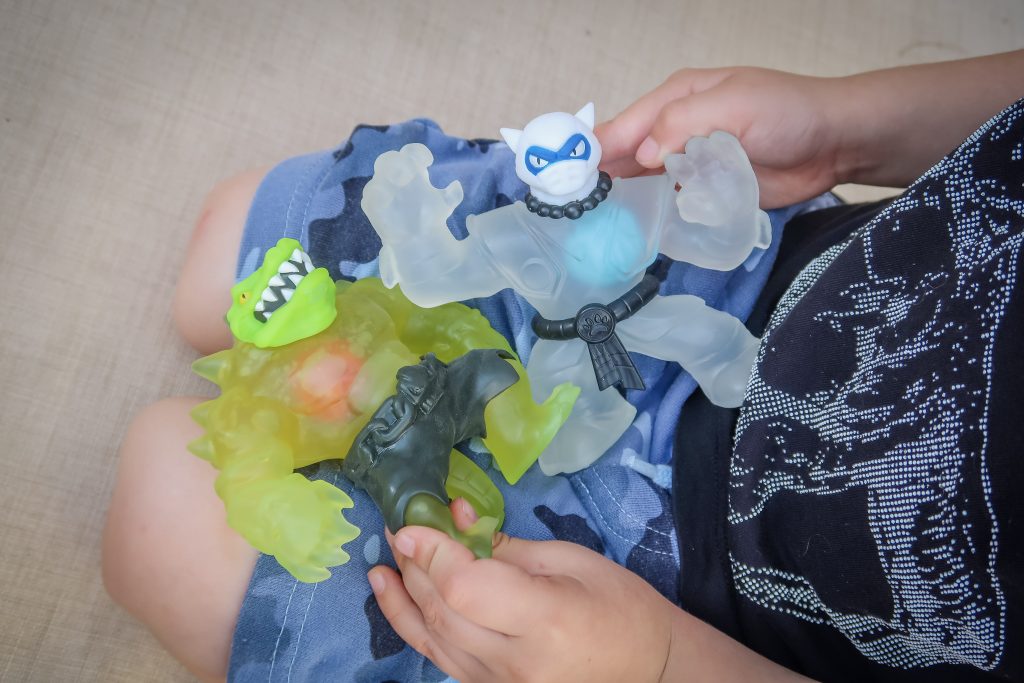 There are 7 Heroes of Goo Jit Zu Goo Shifters Characters to collect. Each with a unique Goo Filling and "Goo-formation". Fans of the range will be pleased to learn that Blazagon, Thrash, Pantaro and Tyro are all back and have a "Goo-forming" Core ready for little ones to power up. They even have a fabulous new friend Bengal.
The five heroes face off against Rock Jaw and his new companion Corruptagon – the ultra rare villain who comes with an ultra rare light-up Core.
WHAT WE THOUGHT
The Boy was thrilled to see that he was sent the super oozy Pantaro and the super mushy Rock Jaw to put to the test. He LOVED the interactive element of crushing the Core to transform the goo and had a great time powering up his Goo Jit Zu.
They were the same Heroes of Goo Jit Zu that he loves to stretch and squish but with and interactive element which just launched the fun to a whole new level!
If you are looking for a gift for a young child, then judging by The Boys reaction to it, these are definitely worth taking a look at as an option!
LEARN MORE
Goo Jit Zu Goo Shifters are available to buy now from Amazon and at Smyths Toys Superstore. You can also find out more about the range over on the Character Online website.
DISCLOSURE: we were sent these items for the purposes of this review. As always though, all thoughts and opinions are our own.