It's Bananas with McMiller Entertainment | AD
We love a family game so when we got chance to take a closer look at It's Bananas from McMiller Entertainment, we couldn't wait to have a go.
WHAT IS IT'S BANANAS!
The concept of It's Bananas! is really simple to get the hang of making it great for little people. Strap on a tail, spin the spinner and then complete the challenge. However, the challenges are exactly that – a challenge for big and little kids alike – make it absolutely hilarious fun as you watch your friends and family working hard to complete them.
Inside each box you will find inflatable tails and straps, spinner, card tunnels and holder and of course instructions. I love how everything packs back away into such an easy storage box.
WHAT WE THOUGHT ABOUT IT'S BANANAS
The kids thought this was hilarious and loved watching us try and complete the challenges.
We spin the spinner, and it tells use how many tunnels to pick up with our tails and in what order. And as a parent this is what I love about It's Bananas! as it also works to develop and refine motor skills, patience and listening skills as they figure out what colours they need, where they are in the room and then work hard to pick them up.
Hilarious fun as they learn is always going to be a winner with me!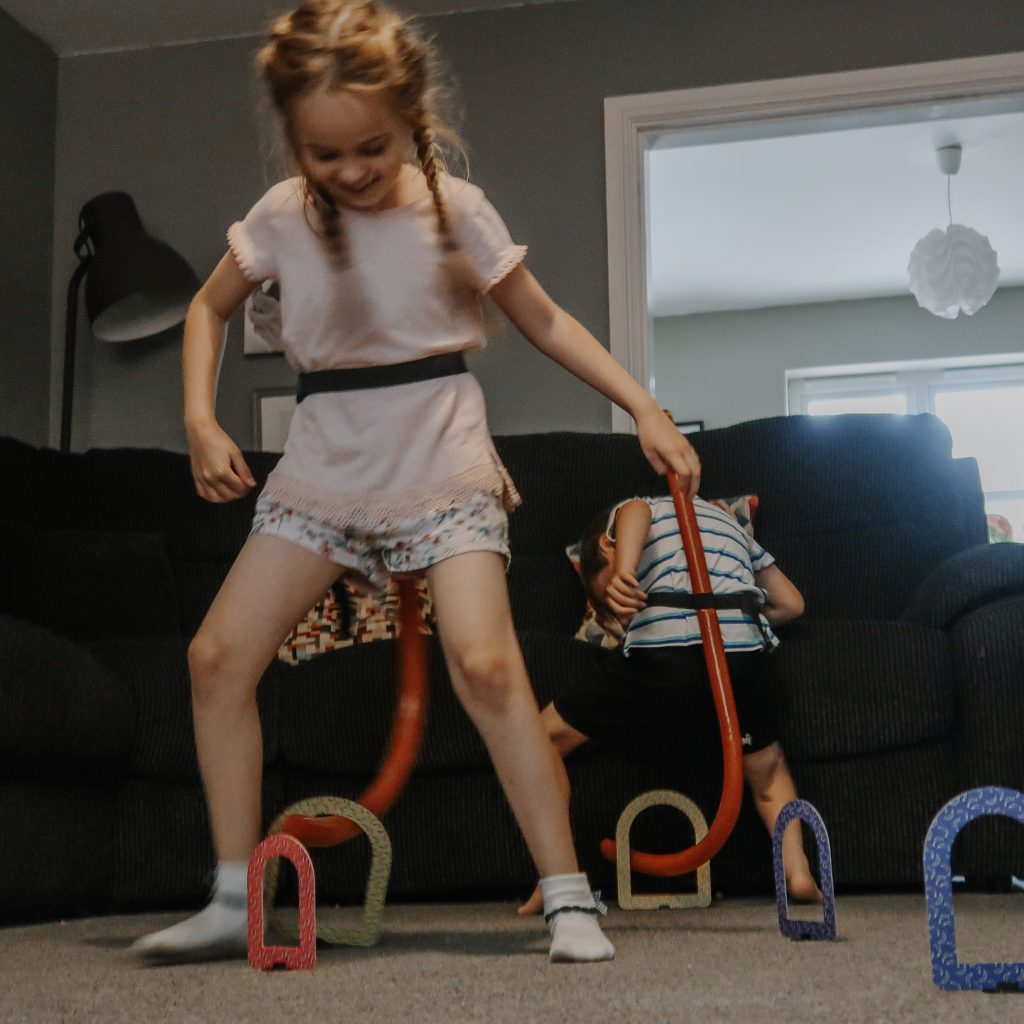 Needless to say that these two absolutely loved it and It's Bananas put then in a hilariously funny mood for the rest of the day.
Find out more on the McMiller website at: https://www.mcmiller.fun/products/its-bananas 
It's Bananas is available to buy now from Amazon.
DISCLOSURE: we were sent It's Bananas for the purposes of this review. However, as always, all thoughts and opinions are our own.