Our Favourite Days Out – Chester Zoo
We're lucky to live near some pretty wonderful places and these are places that I've never really spoken about on the blog for no other reason that we go there all the time! Thus this series is born; our favourite days out. You know, the ones you go to time and time again when you find yourself with a spare morning or afternoon because you know them and know you are always guarenteed a great day out.
First on the list is Chester Zoo, for no other reason than we found ourselves there on Thursday afternoon last week after finding ourselves free for the afternoon with no where we particularly needed to be. Add in the fact it was a glorious day in the middle of this wash out of a summer and we were onto a winner!
Chester Zoo is one of our favourite places to go and for that reason we've been members now for around 5 years. Long before we ever had kids! It helped that at the time we only lived about a 5 minute drive away. Since then we've moved away from Chester though we still live close enough to warrant the £150 or so a year it costs for a membership. We go less in the summer due to how horrendously busy it gets but when we have a spare few hours, there's nothing nicer than taking a stroll through the Zoo to look at the animals and stop for a little picnic on one of the greens.
Since we became members though the zoo has just gone from strength to strength. First with the addition of the Islands section of the zoo a year or so ago and the addition of a new Madagascar PLAY section this summer which my kids absolutely love. Their favourites are the sandy beach to explore and river bed to get wet!
The zoo has over 15,000 animals which are set in 125 acres. With over 1.9 million people who visit every year it's no wonder it's one of the worlds top zoo's. I used to be a feel a little bit torn when it came to zoo's but one of the things about Chester Zoo I love, is the sheer volume of conservation projects they're involved in both in the UK and worldwide. Some of our favourites animals to see include the bat cave, the lions, the red pandas, the rhinos and the bears.
Add all that to playing greens to run on, playgrounds to entertain, restaurants to refuel, and the most beautiful gardens to explore and I can guarantee there is something for everyone.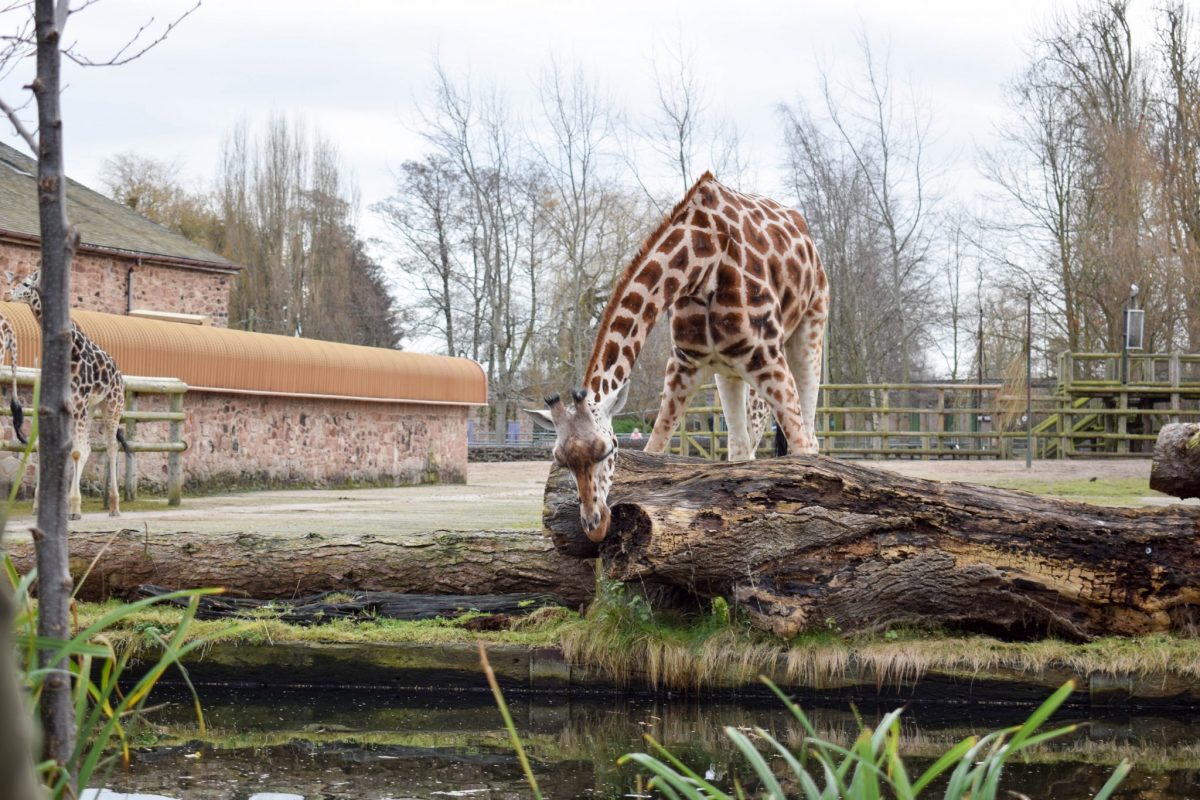 The one downside is the price, luckily as members we don't need to worry about that but you can save quite a lot of money just by booking your ticket in advance online so it's definately worth taking a look at the Chester Zoo website before planning a visit.