5 benefits to owning a caravan
There was one thing that saved our summer this year: a caravan.
Now we've always been campers. We love heading out in the tent for a weekend of adventure, but a caravan never appealed if I'm honest. Until now that is.
The convenience of a caravan is something we've been playing around with for a little while now, ever since we had to abandon a few trips last year. So, with restrictions lifting over the summer and hint that we will be able to get out and explore a little, we decided to go for it.
Now, don't get me wrong. She's old and in need of a facelift (we didn't want to invest thousands into something that we weren't sure we would use), but she is brilliant for what we wanted and I couldn't be more pleased.
So, after a summer of caravan adventures, here are 5 benefits we found to getting a caravan.
Quicker set up and put down
This was a massive one for us. Our tent is huge. Which is brilliant because there is enough space for us all to be comfortable, but it takes so much time to put up and take down. Around 2.5 hours.
This puts us off going away many weekends, as I always feel like we need at least a 4 day / 3 night long weekend to make the drama and effort of put up / take down worth it.
In the caravan? Well, 20 minutes from start to first brew makes the entire thing so much easier. Yep: 20 minutes. After 10 years of it taking hours, we're suddenly good to go within half an hour of arriving on site.
Easier sleeping
Most people don't sleep well in a tent, add kids into the mix and it's never going to end well. Imagine how thrilled I was when the first night in the caravan, both our kids slept through. In their own beds.
Something they have never done in a tent. It's honestly been worth every penny for that alone.
It feels safer
This one is probably a bit odd, but I get paranoid in a tent. Everything just feels….unsteady. When you're cooking or even just boiling a kettle, I'm worried that it will somehow all tip over and land on the kids. Both of them. When they're on the other side of the tent. Yes, I know, I didn't say it was rational.
However, I am very pleased that everything feels so much stable in the caravan. Yes, there is less space, but everything has it's own place and feels much more solid. A little like it does at home.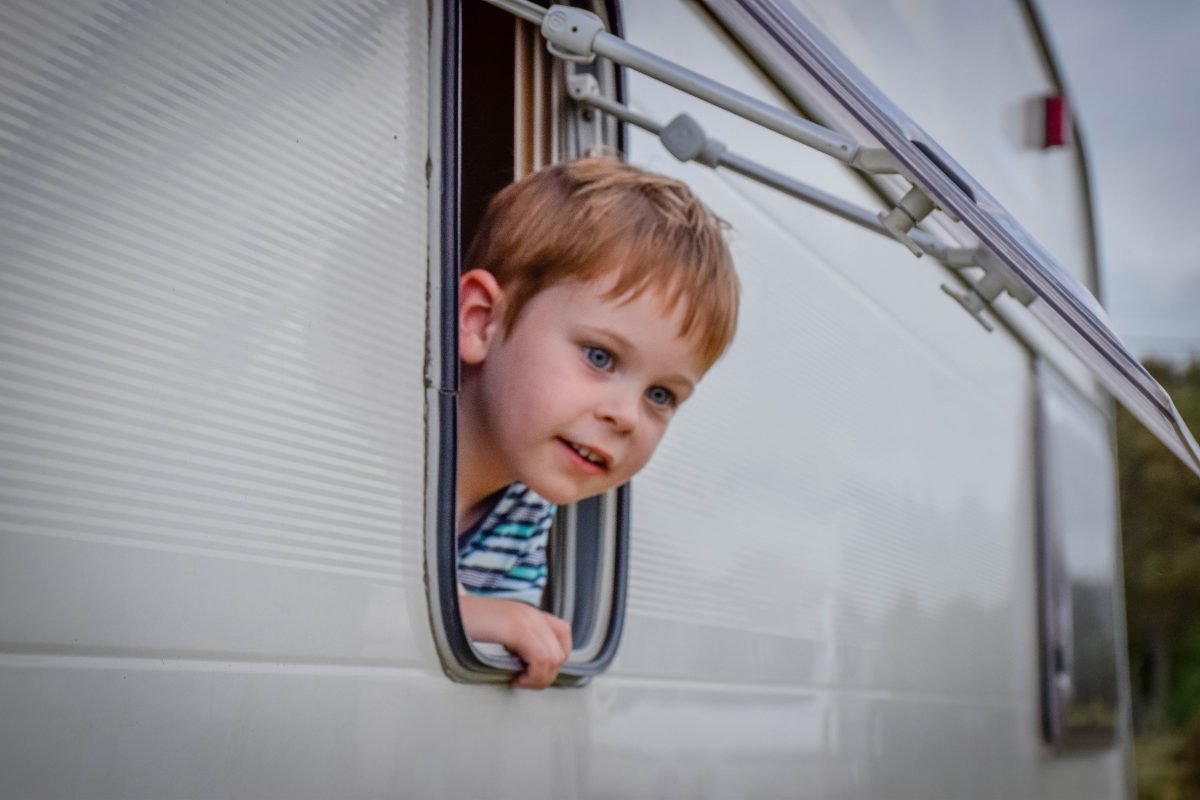 Home comforts
This one kind of goes without saying but a caravan comes with a lot more home comforts than a tent. Don't get me wrong, a tent has more room (or at least our massive one does), but that space isn't optimised and a lot of your things are left on the floor or piled into corners. However, in a caravan, every bit of space is used.
Things like keeping your clothes in a cupboard, sitting on a sofa with a hot cup of tea while watching the kids run around and play, are little luxuries that I've found and fallen in love with this summer.
Weather proof
Finally, number 5 is the reason why we bought the caravan in the first place. Last summer we had to abandon a trip mid-weekend because some gale force winds appeared and literally flattened the tent, breaking a pole in the process.
This year we headed out in the caravan for 4 out of the 6 weekends of summer, only pausing when hubby had to be at work. The weather has included rain, sun and plenty of winds. All of which were hardly felt in the caravan.
And that's exactly why we bought it. We wanted it to help us go away and enjoy adventures no matter the weather, no matter how long we had (even if it's only one night), and no matter the time of year (can we say heater!!).
Overall, we wanted to be able to extend our camping adventures past just the warm summer months, and not have to depend on the weather to go. We're thrilled that this summer has proved that we can do exactly that.