Jasmine Harman Collection at Cotton Traders
AD | gifted – Schools break up this week in our area and summer is at our finger tips and I genuinely can't wait!! Just to make it that little bit more exciting, Cotton Traders got in contact earlier this month letting me know about their new Jasmine Harman Summer 2023 collection. What is really fabulous about this collection is that it focuses on items that are easy to pack and will still hold their shape, no matter how long they've been in your suitcase for!
I was invited to try a few items from the collection and I couldn't wait to put them to the test.
Crinkle Maxi Dress
How gorgeous is this Crinkle Maxi Dress?! I absolutely love the colour and it is honestly so comfortable to wear. Machine washable is a must in our house and this crinkle fabric is incredibly easy to care for and most importantly…..no ironing!!
Available in both khaki and navy colour options, both look like beautiful options. I'm a plus sized woman and the sizing is very generous and easy to wear, with cuts that compliment a female figure.
Printed Crinkle Short Dress
My second item was always going to be another dress as that it what I wear for 90% of the year, and this Printed Crinkle Short Dress is such a great option for summer. Made from a lightweight cotton in this gorgeous print, it is light and airy – so much so that you just need to add sun!
This dress has so many lovely details including mock buttons (appreciation of the mock from this big chested gal), a little lace detail around the neckline and lovely pleating around the waistline.
However, that's not the best thing about this dress. The best thing is that is has pockets!! You honestly cannot underestimate the draw of a skirt or dress that has pockets.
So, that's the dresses sorted. But what about your feet? Well, what about….
Canvas Lace-Up Pumps
Now if you know me in real life, then you know I am a flip flop girl but I love love LOVE how crisp white canvas shoes look in the summer. Sometimes you need something a little but more comfortable on your feet when you are out for summer walks and these Canvas Lace-Up Pumps would certainly keep you tootsies in a condition to walk for miles. The reason being their flexible soles.
Add that to comfortable, classic, canvas uppers and you have a timeless style to keep you exploring.
With these few pieces that can be dressed up or kept casual as needed, I know I have my summer BBQ's and adventures styles ready to go.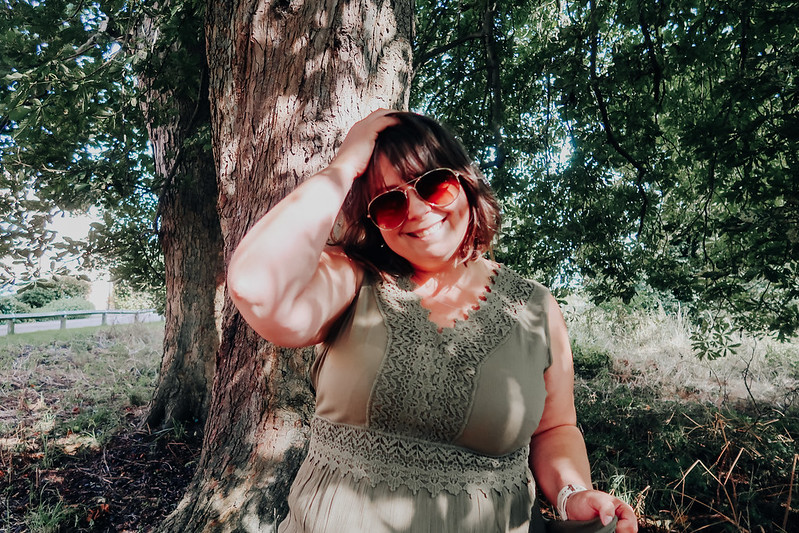 DISCLOSURE: I was sent these items for the purposes of this review. As always though, all opinions are my own.